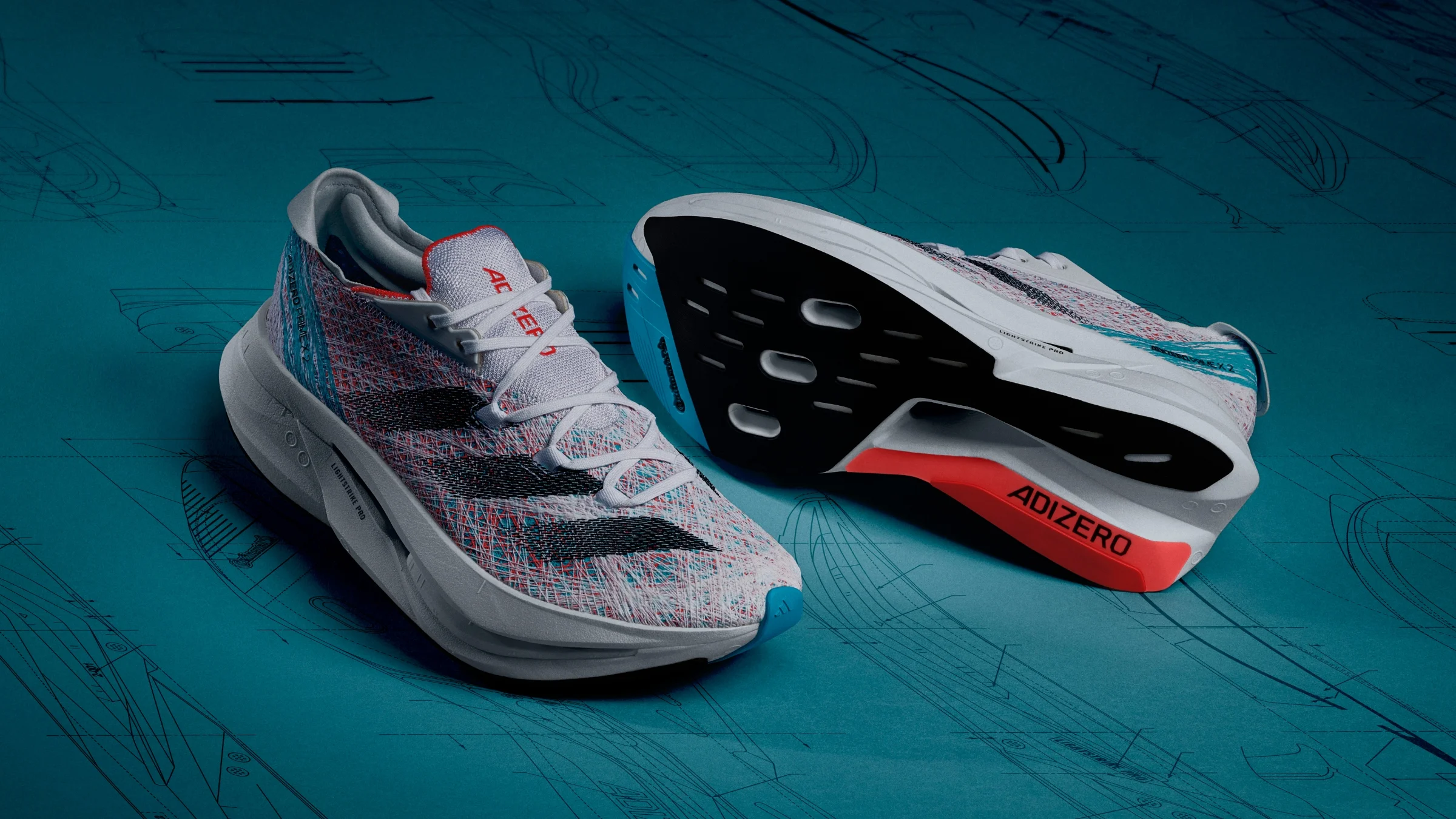 I'm sure many of you have already heard about Adidas, one of the most popular companies selling athletic products! Not only are they famous for their beautiful and functional clothes, but they're an amazing line of sports shoes, too. That's why many choose to get the best Adidas running shoes to reap the many benefits they offer.
But if there's one thing to be sure of, it's the fact that there are a smorgasbord of models to choose from under Adidas alone. With that said, which is the best Adidas running shoes for you?
Read on as I show you the 12 best ones for men and women, as well as a helpful purchasing guide now!
6 Best Adidas Running Shoes For Men 2020
What I love most about the Adidas Ultraboost Running Shoes is that it's one of the most supportive! It's my top choice as the most supportive of the bunch. I highly recommend it for those who have under supination because of its flexibility, has ing the StretchWeb and Continental Rubber outsole which moves according to the way you do AND has great traction for slippery terrain.
Besides this, it has the responsive midsole, coming with a stabilizing torsion spring to still stay supportive and control the way you move. Overall, a great choice not just for its overall support, but the lightweight design as well!
Pros:
The shoes have a lightweight design for more comfort
Flexible and strong outsole with great traction for any weather
Responsive soles and offers great support to prevent pain
Cons:
There are limited colors to choose from
You need to order half a size up
This is a classic Adidas running shoe, as the Ultraboost is one of their most popular models! There are a host of colors to choose from, with the original features expected from the Ultraboost. This time, it offers more updated performance, with a PrimeKnit upper and StretchWeb outsole, both of which unique to the brand.
Because of these two, you have more breathability and a snugger fit. Also, it has the amazing traction best made for most terrains, though it's best used on roads and tracks. It isn't the most durable, but a good choice if you plan on using it on less tough surfaces.
Pros:
Classic design with many colors to choose from
StretchWeb outsole for good traction despite slippery roads
Good enough comfort for road and track runs
Cons:
It isn't as durable and not best for trails and rocky surfaces
Some have complained of receiving the wrong sizes
For those who want something sleek, you'll like the Alphabounce Ck Running Shoes. The Alphabounce is unique among the rest, known for its amazing cushioning system which increases the response as you run. It also has the more flexible mesh upper which conforms to the size of your feet, making it snug and a perfect fit.
Besides this, one would appreciate its flashy yet subtle design that catches attention. It's lightweight and made with the premium materials to last, made for track and road running. You can use them for sprints or long distances without it exhausting your feet!
Pros:
Alphabounce cushioning system for a soft feel and snugger fit
Lightweight design made for sprints and long distances
Has a good style that looks professional and breathable
Cons:
The tongue is stitched, difficult to insert orthotic insoles
There have been complaints of receiving a destroyed shoebox
If you need something more comfortable and softer, then you'll like the Cloudfoam Ultimate Running Shoe. It's not just one of the softest, but it balances the extra cushioning with support and flexibility. The Cloudfoam includes a super-soft insert to enhance comfort levels, making it the ultimate shoe that feels plush.
You won't feel the ground or any sharp objects as you run, making it suitable to run in most surfaces. It also has a nice textile lining and breathable mesh all over its body. The traction isn't as amazing compared to others, but it still does a great job for any form of running.
Pros:
Extremely comfortable and with a plush feel
Very breathable with a mesh upper
Comes at a more affordable price for Adidas running shoes
Lightweight with an extra memory foam insole to conform to your feet
Cons:
Doesn't offer the best traction quality
Limited colors, only darker shades to select from
You need to order a size larger
The Adidas Adizero is the ultimate athlete's shoe that beginners can use, especially for those focusing on sprints and quick runs. It has one of the most responsive cushions among all Adidas models, offering even more energy as you go faster and stronger.
These shoes are designed with engineered mesh forefeet and a textile upper, offering better ventilation and comfort for your feet. Furthermore, it has the Torsion System for better integrity and balance as you run, so your feet stay stable and in safe posture. Overall, the ultimate sprinting shoes!
Pros:
Made best for sprints and races for its responsive cushioning
Extremely durable and made to last for over 500 miles
Gives you better strength the more power you put into it
Cons:
It isn't the best for heavier runners, the tread is too thin
The arch support advertised isn't as noticeable as claimed
Last but not least, I highly recommend the Adidas Terrex Swift R GTX for men. These Adidas shoes are truly meant for the rugged and the most intense conditions with its strong construction and design. It's made with premium materials to ensure that your feet are both comforted and protected regardless of where you run.
These are technically hiking shoes you can use for walks in rocky terrains or up the mountains. However, you can push it to the limits and go for trail runs with it without the shoes giving out. The shoes itself are breathable yet waterproof, as well as abrasion-resistant to keep your feet dry and supported.
Pros:
It's made best for hikers and trail runners
You can run on tough terrain without feeling a thing
Can remove the insole for a "natural" feel
A very rugged and strong look
Cons:
The shoelaces aren't as high-quality compared to the shoes
Some complaints of the shoes lacking traction
6 Best Adidas Running Shoes For Women 2020
The Adidas Alphabounce 1W Running Shoes are the top choice for women because of its responsiveness and spring. I like that it comes in various designs and has a sleek style, making it worth running with. Besides this, it has the bounce cushioning, which is what it's well-known for.
This cushioning offers even better comfort and flexibility without hindering stability neutral or undersupinators need. Furthermore, it has an adaptive mesh upper to adapt to your movement AND give you the custom fit, while it's built with an Adiwear outsole for great traction wherever you run. A worthy investment if you want something that conforms to your feet without hassle.
Pros:
Built with a bounce cushioning system for extra flexibility
Amazing Adiwear outsole for traction no matter where you run
Seamless mesh upper to adapt to your feet's shape
Cons:
Doesn't offer the best support if you're overpronating
A bit difficult to put on because of the small opening
I'm in love with the Performance Ultraboost X because of its snug fit and the seamless construction. It has the SEAMFREE made of Primeknit, which is unique to Adidas. Furthermore, it offers a more updated version of Ultraboost features, offering the most responsive comfort among all women's running shoes reviewed.
The shoes are even made with STRETCHWEB to adapt to your foot strike to prevent pain and injuries. Also, with its strong outsole and traction, you can use it on most surfaces. I see it as the most versatile and fitting shoes for any type of run.
Pros:
Seamless construction for extra durability and durability
Ultra-responsive comfort and adaptive feel for all runners
Strong traction and grip even on slippery surfaces
Cons:
It's a bit difficult to wear with socks
Not as breathable compared to other running shoes
While the Adidas Lite Racer is made for men, women can take advantage of it because f how lightweight it is. I recommend that you get a size lower than you are though! But once you find the right fit, you can enjoy the simple yet stable performance it offers.
It's made with a mix of mesh and melange upper, promoting breathability and with the classy look that has you seem like an athlete. Furthermore, it has the textile lining and TPU heel for the combination of comfort and support. It keeps your feet stable with better motion control, best made for those who overpronate.
Pros:
Has a lightweight feel and sturdy construction to last long
Built with a good outsole for traction on most slippery surfaces
Classic design that stays breathable and stable
Cons:
Outsole starts to wear out easily and may slip after a few runs
Not made for those who run for over three times a week
For those who want the ultimate performance for your training, then the Supernova Running Shoes are the best choice. While you can use them for races and longer distances, they're better for training without much of the intensity. That way, it stays durable and long-lasting for a few hundred miles.
It's made with the breathable mesh upper as well as a heel counter that molds to your feet shape for a better fit. Furthermore, it's lightweight and with a StretchWeb outsole for better stability and traction!
Pros:
Returns energy well, good response for its price range
Very breathable and keeps feet well-ventilated
A lightweight outsole that stays stable and grippable
Cons:
A bit stiff at first requires breaking in
Need to order at least half a size down
While the Supernova Glide 8 doesn't have as many colors to choose from, it certainly is one of the cutest! I love its bright and popping colors that catch eyes. It also has a lightweight construction, making it easier to run with.
Besides the weight, it also offers one of the best energy-returning properties, taking its features from the Ultraboost. This makes the shoes for sprints and races, especially since it has the torsion system for stability. So if you want to focus more on speed, this one's right up your alley.
Pros:
Amazing energy and offers great response
Torsion system for balance and stability
Molded midfoot to conform to your foot shape
Cons:
Not the best arch support position for some
They don't have wide toe box, not for wide feet
Last but not least, we have the simple look yet with the excellent features from the Cloudfoam Ultimate Sneakers. Yes, it isn't the strongest or most rugged, but it does its job well in terms of keeping your feet snug and in good cushioning.
It has the Cloudfoam cushioning and a low-top shaft, offering adequate support to keep your feet from any pain or discomfort whatsoever. It's best for those who require something more flexible if you prefer a wider range of motion. While the colors are limited, I do like its classy design you can use for casual outings.
Pros:
It has a more flexible feel for under supination
Simple yet classic design for runs walks, and work
Cloudfoam cushioning for extra softness and a snug fit
Very comfortable yet supportive
Cons:
There are limited colors to choose from
It isn't made of waterproof mesh and has no tongue
The sizes run large, need to order a size down
Why Choose Adidas?
As I said, Adidas is well-known for their amazing shoes that offer both support and comfort. Regardless of what you need it for, they offer a wide array of shoes for just about any sport! Tested by professionals and novices, they're made for athletes and beginners alike, including their running shoes.
But even if they're an established company with their own sports shoes and gear, what makes them the ultimate choice? Here are the benefits of choosing Adidas running shoes has to offer:
Made For All Athletes
A lot of athletes prefer Adidas over the other popular brands available because of the benefits they reap. Adidas running shoes are one of the most beneficial choices professional runners own. Most of their shoes are made with suede to ensure that they're lighter and softer, a must-have for running shoes.
Stylish And Classic Design
Adidas has the classic design only original to them, the reason why many people appreciate them. They have a very attractive style to it, with many different color combinations to choose from. It's what makes them very popular among younger people, too!
A host Of Models To Choose From
While it can get quite confusing selecting the perfect model for you, it's also quite a benefit being able to choose from many. This is because you're able to find the RIGHT pair suitable for your individual needs. So whether you have high or low arches, require more or less cushioning, need special orthotics, Adidas offers it!
A Combination Of Necessary Features
What's great about each model is that it offers the unique combination of features that make your runs much more comfortable and with support to last. That way, you can achieve your goals rather than focus on any pain or discomfort felt! Some of Adidas shoes come with the infamous cloudfoam, flexible soles, supportive arches, and more!
Craftsmanship To Last
Coming from a reputable brand, you're assured that they keep quality a priority, a reason why they remain one of the best companies to date. With their amazing craftsmanship and sturdy construction, you get running shoes made to last.
Want to learn more about the wonders of Adidas and their story? This is a beautiful and informative video to check out:
How to Choose the Best Adidas Running Shoes
The benefits of using Adidas are vast, but only if you choose a suitable one for YOU. It's not just about selecting the most expensive or popular one, even if it IS an Adidas. There are many models and factors to choose from and consider!
With that said, these are what to watch out for:
What's Your Size?
You need to have running shoes that offer the best fit or you wouldn't be able to run properly with them! However, this doesn't mean that you have to get the one at your exact size. Some shoes may run smaller or larger, and others prefer something tighter OR a bit loose, depending on what they fit most. You may want to consider reading the reviews and getting half a size up or lower.
What Support Do You Need?
Identify the type of support required for your feet, as what you get depends on your degree of pronation.
Those with neutral or supinated pronation should have neutral support, while those with overpronation need more stability or motion control. Those who have under supination will want something flexible and softer to accommodate their runs!
This prevents injury and any pain felt during and after runs.
Where Will You Run?
You also have to consider WHERE you'll be running, may it be on the treadmills, the roads, the trail, or anywhere else.
It's best to go for flat soles if you're running on roads and treadmills. If you're running on trails or uneven ground, get a stiff sole. For cross-country runs or long-distance, you'll want a rigid sole.
Breathable Material And Durability
Fortunately, Adidas offers only the best material, so you're assured solid construction to last you for a couple of hundred miles. If you plan to run under hot weather, focus on the breathable mesh material as well. You can match it with water-resistant material, especially if you'll run under the rain or in terrains that have puddles and wet ground!
Support And Cushioning
You also need to make sure that the chosen running shoes you get have the adequate cushioning. It's best to focus on a mix of comfort and support, which lessens the fatigue your feet experiences when running. Fortunately, Adidas makes quality running shoes that go beyond cushioning, offering superior comfort.
If you need more cushioning for your feet, they have models with cloudfoam technology. If not, they also offer minimalist shoes.
The Price Range
Last but not least, make sure that you set an adequate budget as well. You're purchasing from a reputable brand and while some of their shoes aren't the most costly, you wouldn't want to scrimp and get the cheapest model just for the sake of it. Be sure to set a reasonable budget and look within your price range, still matching your needs.
How To Care For Your Adidas Running Shoes
Now that you know about the important factors and benefits Adidas shoes offers, how can you properly care for them? It's important to learn how to maintain and clean your chosen pair to keep them lasting for many runs to come! So follow these helpful tips for proper Adidas shoe cleaning and maintenance:
Using A Washing Machine
Fortunately, you CAN clean your Adidas shoes in the washing machine! However, you have to be wary, as doing it the wrong way can cause permanent damage to your shoes. Make sure that you remove the shoelaces and place them in a mesh wash bag or pillowcase to prevent tangling and grime
Before placing it in the washing machine, brush the excess dirt using a soft brush. Place the shoes, bag, and laces, as well as towels in the washing machine to balance your load and prevent your shoes from banging. Use liquid detergent and cold water, setting it on the delicate cycle plus an extra rinse
Never place your Adidas shoes in the dryer, only air dry it in a room (room temperature) near sunlight. Avoid placing it under direct sunlight, as this can change its coloring or shrink them. Also, place a towel inside your shoes to maintain their shape while drying
Handwashing Your Shoes
If you want to hand wash your shoes instead, make sure you're using. Soft brush to wipe all surface dirt first. Mix laundry detergent and warm water and use a clean washcloth to rub and scrub the shoe stains. Rinse with warm water until no stains and soap are left
Dry off your shoes at room temperatures, similar to how you dry them after using the washing machine. Wash your shoelaces as normal and air dry your insoles
You can also spot clean your shoes, which you should do right after your outdoor runs
Storing The Shoes
When storing your shoes, do NOT leave them outside and under the sun. Leave them stored in a room in proper temperatures, with a shoe shaper or a towel to retain its shape.
Frequently Asked Questions: Adidas Running Shoes
There's more to learn about Adidas running shoes! So if you want to learn extra helpful information on the company and their shoes, here are the five frequently asked questions many have wondered about:
1. When should I replace my Adidas shoes?
I highly recommend that you replace your Adidas shoes depending on how many miles you've put into it. Usually, their shoes can last for up to 500 miles or so, depending on the model and quality. However, the number can go higher or lower depending on the intensity of your runs, where you run, as well as the way you maintain it.
You'll know when it's time to replace it if it begins to tear or it doesn't feel as supportive as it did before.
2. Can I wear my Adidas shoes for other purposes?
Adidas running shoes are meant for running, but you can also use them for other purposes. I've seen people use their running shoes for work and walking, which makes them versatile.
They're still comfortable enough to use for other situations, though I highly recommend that you get shoes made for the specific purpose. This is to avoid wearing out your shoes too quickly.
3. If it's not the right fit or feel?
Sometimes, the shoes we choose don't come in the right size, or they weren't as supportive as we thought it was. What you do all depends on what store you bought the Adidas shoes from. You should return or replace it with another pair more suitable based on your needs. You can find out the warranty and return terms of your Adidas shoes based on the store you bought it from.
4. How can I make running more comfortable with the shoes?
Fortunately, there are ways on how you can keep your runs even more comfortable beyond the shoes. It all boils down to the way you run. Make sure that you keep a good and proper posture when running, keeping your shoulders back and your head held high, but not too stiff.
Also, warm-up and cool down to prevent any injuries while keeping your body comfortable during and after runs.
5. I'm not a professional. Can I still use Adidas shoes made for athletes?
YES, you can still definitely get a pair of Adidas shoes no matter what level you are in running! What's great about Adidas is that they create shoes made for all beginners and professionals, offering universal support. So don't worry if buying form the brand seems intimidating, you just need to learn how to choose the right one!
Wrapping It Up
If you're looking for a reputable brand of running shoes and other sports equipment, then Adidas never fails. As long as you invest in the right models, then you can enjoy a lot of runs with comfort and support. You can't expect anything less from a reputable brand like Adidas!
Of all the different kinds of Adidas shoe models available, the best for men go out to the Ultraboost 19 Running Shoes. This is one of the most popular selections from Adidas, known for its flexible outsole and responsive midsole. That way, it offers only the most supportive feel among most running shoes today.
As for the women, the Alphabounce 1W is the best, offering a sleek and minimalist design and features. It has comfortable padding and high-quality materials to last for hundreds of miles ahead. Plus, I love the bit of bounce it gives without exhausting your feet as you run!
I hope that this article on the six best Adidas running shoes helped you out! So don't wait any longer and try out any of these shoes now.
If you have any questions or want to share your reviews on any of these shoes, then comment below. Your thoughts are much appreciated!