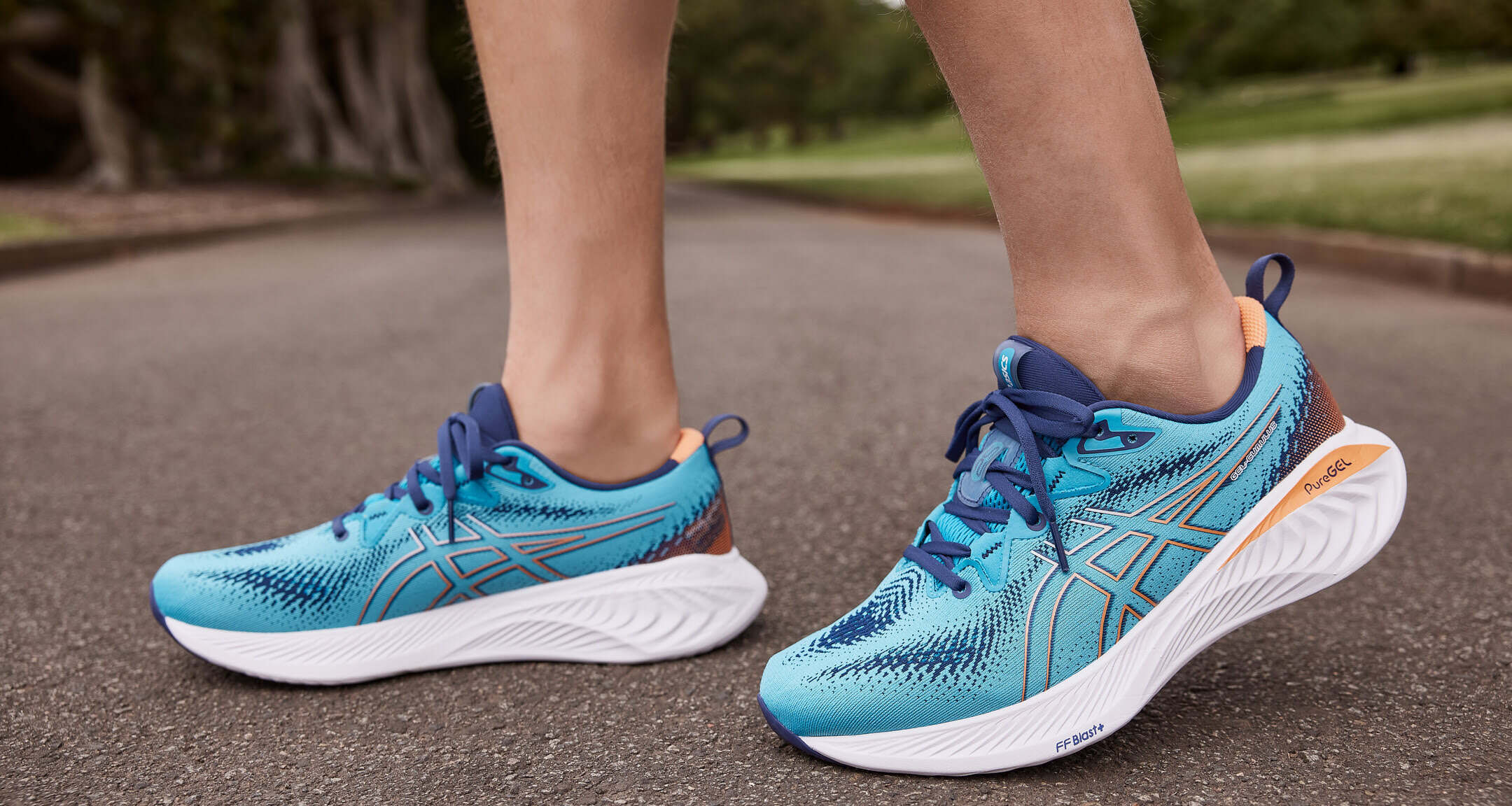 As a runner, I know how difficult it can get trying to stay healthy, with our high demand for food and nutrition. That's why I decided to invest in the best supplements for runners, which gave me extra benefits beyond the usual multivitamins people have! But surprisingly, there are a lot of supplements made for runners, making it confusing to choose from the bunch.
That's why I made this purchasing guide on the best supplements for runners to help you out. So read on as I show you the top ten supplements and an informative guide on choosing and using them.
10 Best Supplements For Runners
Of all the different brands tried and tested, these are the ten best supplements for runners to consider:
The BulkSupplements Beta-Alanine Powder is one of the best with its clean and pure components. It contains only vitamins and minerals without fillers or chemicals which destroy our bodies. Instead, it contains Beta-alanine, which is an amino acid that also acts as antioxidants, improving one's muscle-building AND organ functions.
It's known to improve both endurance and performance as it builds strength before and after workouts. However, it's the main function is to reduce fatigue and help with recovery time, which makes you ready for all your workouts! If you're more focused on keeping your bones and joints protected after intense runs, this one's for you.
Pros:
Reduces fatigue and speeds up recovery time
Helps with endurance and speed for runs
Nice packaging and easy to seal or open as needed
Cons:
You need to take it thrice a day to take effect, has no scoop
May experience some tingly feeling during the first few days
SPORTLEGS Supplement Bottle is another great choice for its energizing features. These are dietary supplements that help in both weight loss and providing the energy you need to keep going!
As long as you take it about an hour before your runs, you can start running faster and farther, more than usual. This is because the supplements fight off lactate acid pain, preventing injury and fatigue. Take it after your runs as well to help with recovery, though I feel it's more effective for its boost of power compared to muscle building post-run.
Pros:
Provides a ton of energy for improved speed and distance
Decreases soreness during runs for preventing injury
Easy to take since the product is in capsule form
Cons:
Not the best for muscle-building and quick recovery
You need to take more than one pill, not cost-efficient
For those looking for omega-3 fatty acids, you'll like Dr. Tobias Omega-3 fish oil. This is an all-natural supplement made with high-quality fish oil, providing 1,400mg of omega-3s in one serving.
I was a bit hesitant thinking there would be an aftertaste, but there isn't any. It also doesn't cause any burping or odd side effects after taking it, and I usually have it with my meals, which has helped with my focus on and off the track! Plus, my bones feel less stiff and I can run smoother, though my other supplements may also be a reason for this.
Pros:
No fishy aftertaste or burping doesn't cause upset stomachs
Helps strengthen bones and improves focus for runs
High-quality fish oil with 1,400mg of omega-3s
Cons:
Contains soy, not for those allergic to the ingredient
Some complaints of quality control and oily capsules
For those who need ultimate sports nutrition, the Animal Pack multivitamin contains almost everything a runner needs. It contains minerals, amino acids, digestive enzymes, antioxidants, carnitine, and a lot more for a combination of nutrition, energy, and muscle-building features.
It comes in capsule form, so you can take it in smoothly and quickly, taking one or two packs a day depending on how hard you train. However, I highly recommend it more for runners who pair their sessions with strength training because of its amino acids. But for me, you can take advantage of its joint support and energizing properties, too!
Pros:
Gives you amazing energy for endurance and power for runs
Contains amino acids with multivitamins for muscle-building
Smooth pills that's easy to swallow and bring around
Cons:
May cause swollen joints if you have too much vitamin B12
Some complaints of headaches if you take two packs
Old School Labs is an original and reputable brand known for its many workout products. The Vintage Blast Pre-Workout is one of them, offering the much-needed boost to keep you running long and hard. It's for runners of all shapes, sizes, and genders, a two-stage all-NATURAL pre-workout to gradually give you energy as you pump even harder.
Besides its steady energy, it also helps with recovery and hydration. Fortunately, you don't get dependent on it and it focuses more on improving your performance until you can push yourself with or without the pre-workout. When looking for a trusted brand for that boost of energy before runs, this one's for you!
Pros:
You don't get dependent on it, still get positive results
Improves work capacity and endurance to run farther
Contains electrolytes and micronutrients to stay hydrated longer
Cons:
Some users might not like the flavor of the pre-workout
The powder isn't as smooth and may not mix well
Vimerson Health offers the multivitamin many runners need, made for joint health and support. It contains the following supplements: glucosamine, chondroitin, turmeric, and MSM. These nutrients help maintain healthy cartilage, muscles, and joints, which are what are most stressed during intense runs!
I take these after my post-workout meals and it's helped with my recovery times while preventing injuries and soreness I used to experience after long runs! For its natural components and safe processing, I believe it worth the investment.
Pros:
Lessens pain and soreness for quicker recovery time
Supports joints and muscles for stronger and powerful runs
It's recommended for all runners no matter their condition
Cons:
There are complaints about receiving broken bottles
Comes in small amounts, need to spend more for more bottles
We all need probiotics for better digestion, especially when we need to flush out toxins post-run! For all-natural and healthy probiotic supplements, I recommend the Nutritional Essentials Probiotics. These contain 30-billion CFY, which is the highest-rated for maximum strength, for everything to absorb well into your intestines.
I like the fact that it's completely safe and certified, also organic and efficient. Besides helping my digestion and nutrient absorption, it also helps with calcium absorption to improve your bone density. That way, it helps with both your stomach AND runs with stronger bones, making it a good investment for runners who train intensely.
Pros:
Reduces the bloating feeling and aids in weight loss
Improves your nutrient absorption for better bone density
Organic and totally safe to take daily, no side effects
Cons:
The pills are large and might be a bit difficult to swallow
The oversized bottle that isn't filled, takes up more space
Many runners are on the keto diet for health or weight-loss reasons, which limits their choices on supplements. Optimum Nutrition created an unflavored keto-friendly creatine powder for your needs! This supplement focuses on providing the energy you need to run faster, farther, and stronger with a lessened risk of injuries and soreness.
I like that I can now run better and surpass my usual records after taking the creatine powder. Plus, it's helped quicken recovery time and I don't feel any pain after runs, so I'm able to train every day. For those on low-carb diets and need something with fewer carbs, this one's for you!
Pros:
Keto-friendly and has no flavor to mix with any type of liquid
Very effective increases energy and endurance to breaking records
The supplement is made for both runs and strength training
Cons:
May cause digestive issues if you don't dissolve it well
Doesn't contain a scooper and the bottle opening is too narrow
Another necessary supplement is whey protein, which helps build muscle and improve recovery. What I love about the Optimum Nutrition Gold Standard is that it contains more than just protein, but BCAAs and other components to support muscles AND joints.
Besides this, it has the excellent flavors I can choose from, with chocolate mint being a personal favorite. It doesn't taste as synthetic and I mix it with fruits as a post-workout shake. Definitely a delicious and refreshing drink with everything you need before or after runs and strength training sessions.
Pros:
Many delicious flavors to choose from and it mixes well
Can be used before, during, and after exercise for nutrition
Provides good energy and helps build lean muscle mass
Cons:
Some flavors don't taste as good for some users
Contains acesulfame potassium, which may cause side effects
Last but not least, we have Optimum Nutrition again, this time with a supplement made for men. While Opti-Men is recommended for male athletes, women can also take it as it comes with all the vitamins people need for health and energy. It contains performance blends to improve energy, focus, AND endurance, as well as amino acids for lean muscle mass.
Its main component is vitamin D and other essential vitamins and minerals, ensuring that your bones are healthy and strong. My bones and joints feel stronger now, but I recommend you only take 1-2 capsules a day!
Pros:
Easy to swallow and takes effect within the week
Vitamin D and amino acids to support bones and joints
Helps you maintain proper nutrition for a healthy lifestyle
Cons:
The recommended dosage is too high for some men
Not for women on birth control, can interfere with hormones
Benefits of Using Supplements As a Runner
You're probably wondering: why are supplements for runners that beneficial, and are they really as effective as people say? There's a lot of talk on why supplements are good, while others debate over how they aren't doing much. Well, after using the RIGHT supplements for a few weeks, I noticed a significant improvement in a lot of aspects, both mind, and body!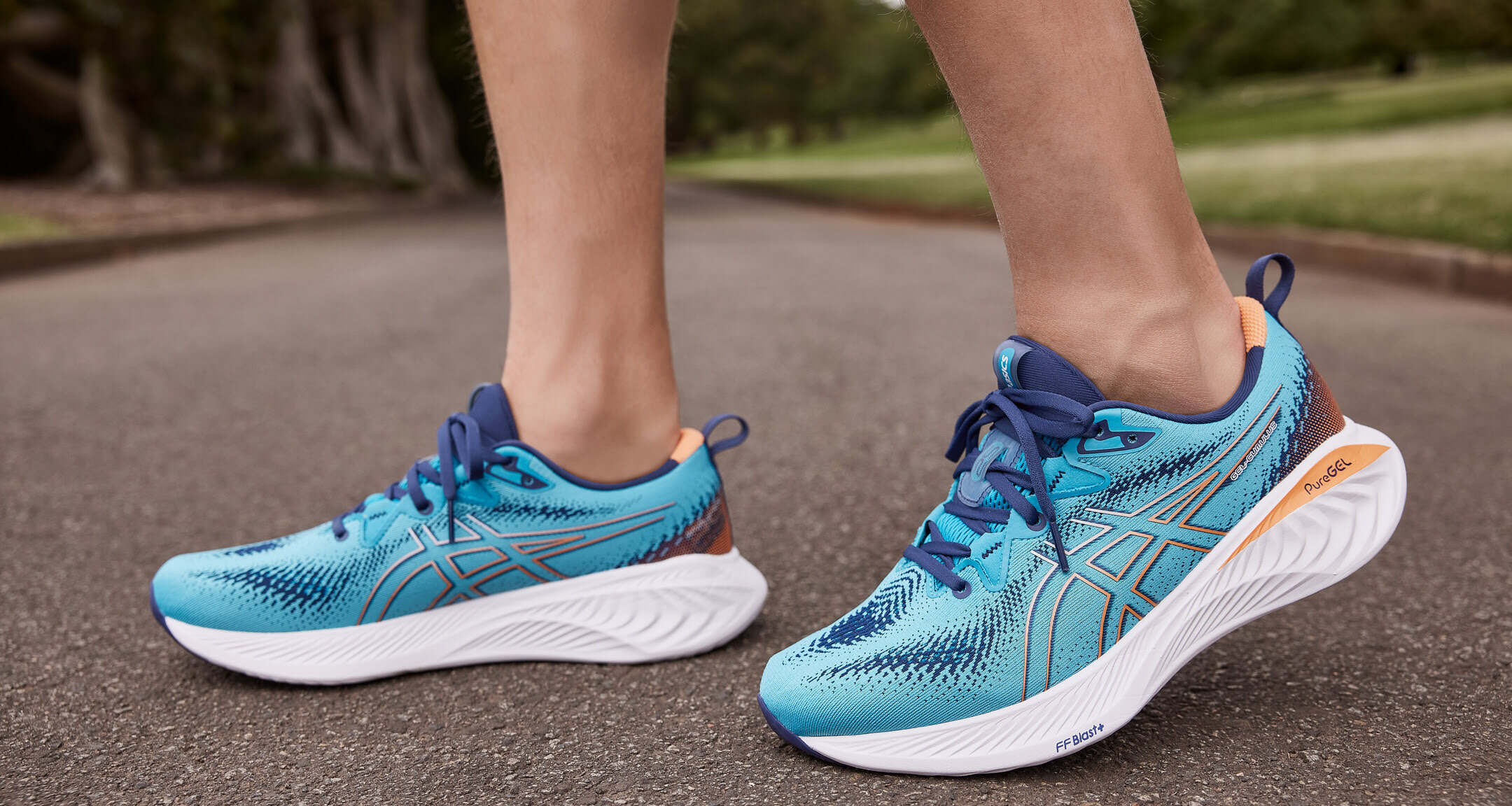 Here are just some of the excellent benefits quality supplements for runners can offer:
Helps With Athletic Performance
Most supplements contain whey protein, caffeine, creatine, and/or sometimes BCAAs (though BCAAs are mostly for muscle building). All these can really help with your athletic performance, enhancing your energy to increase your distance and speed. That way, it improves your athletic performance, having you reach goals even quicker WHILE still receiving the vitamins and minerals you can benefit from.
Keeps Your Mind and Body In Top Shape
Other than the performance-improving components mentioned above, supplements also contain either of the following nutrients (usually combined):
Probiotics
Digestive enzymes
Greens and antioxidants
Fish oil with omega-3 fatty acids
Magnesium
Vitamins A, B, C, D, and more
These are extremely helpful for gut health, focused minds, and an overall healthy body that can move without the worry of sickness or injuries.
Improves Recovery and Lessens Pain
The vitamins included in the supplements you need to keep your body strong, including your bones and muscles. By continuing taking these supplements, it can maintain bone strength to prevent muscle tissue damage during and after runs. As a result, your body recovers quickly and optimize your training sessions.
Easier and Convenient For the Diet
Unfortunately, not all of us have the ability to squeeze in a healthier diet, and even with regular runs, this can't make up for the vitamins we need! If you're unable to prepare healthier dishes regularly, then supplements provide the nutrients you're missing, since you just need to swallow the capsule or mix your powder with liquids!
How to Choose the Best Supplements For Runners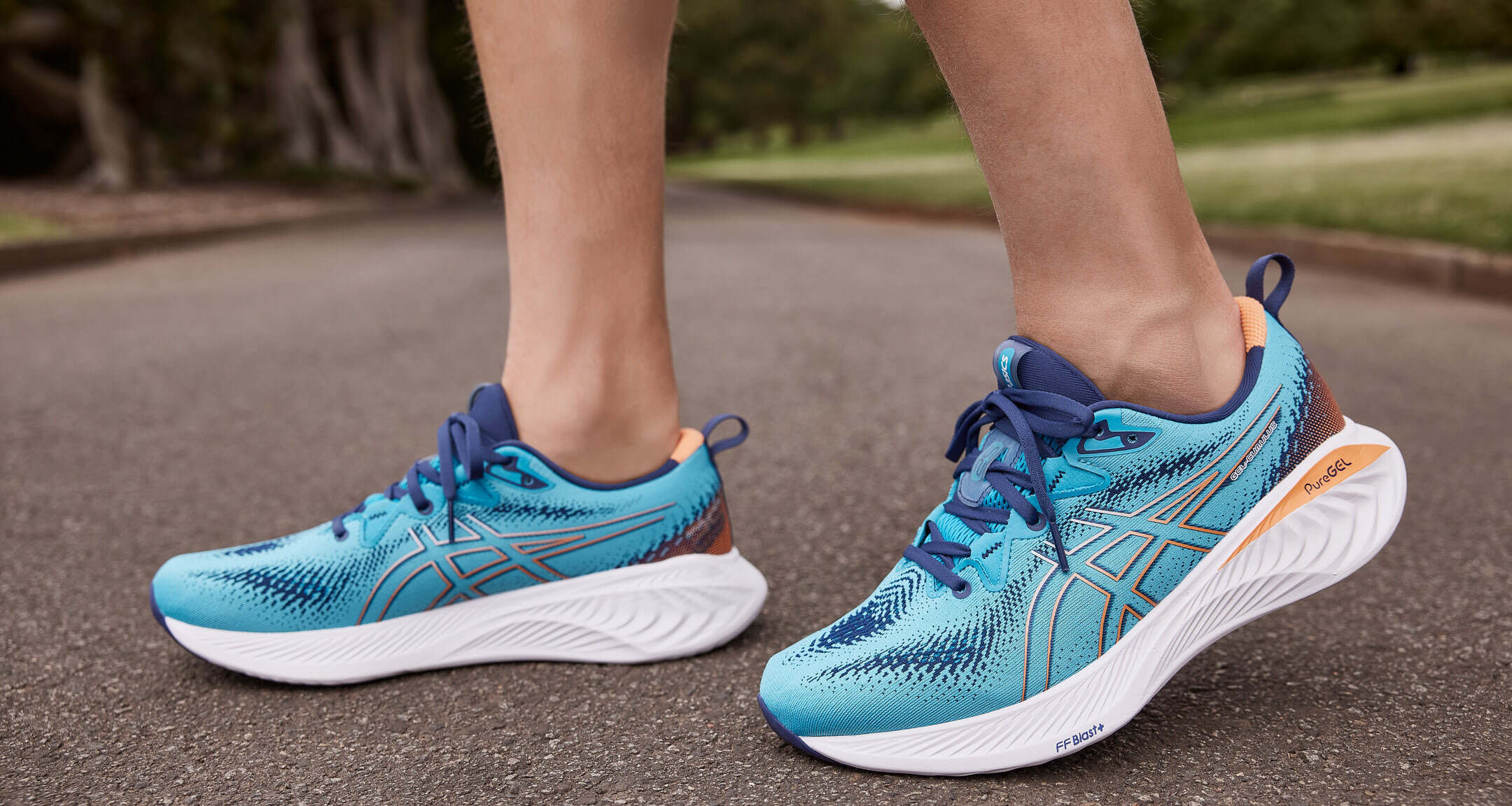 So we can see how beneficial supplements for runners can be, but only if we use the RIGHT ones. But the question is: what is the right one for you since we have individual needs despite being all runners? Here are important factors to consider when selecting the best supplements for runners and for your mind and body:
Safety and Healthiness
Supplements can be a hit or miss since there are manufacturers with products that contain more chemicals than actual vitamins. Make sure that the supplements you choose have the certifications and go signal from the FDA, making them safe and legal to use. Look at the labels and ingredient list to ensure that it doesn't contain any side effects and has sensible product claims.
What Supplements Runners Need
There are so many vitamins we need, though these are what runners should prioritize for performance, recovery, and overall nutrition:
Calcium and Magnesium
Both calcium and magnesium help strengthen our bones and muscles, making it respond to stress even better. Paired with glucosamine, it prevents injuries when we put our legs in extreme stress during intense runs.
Omega-3 Supplements
Omega-3 fatty acids from fish oil (especially salmon) can help prevent inflammation, may it be from joint pain or muscle soreness. It can also help with our skin and brain health!
Glucosamine and Chondroitin Sulfate
These two supplements are usually combined to reduce pain and improve joint functions, which are what runners need since we work on our bodies every day.
Protein and BCAAs
Protein and BCAAs are excellent supplements runners should look into for recovery and muscle-building. These can help repair muscle damage ad reduce cortisol response, improving recovery times.
Caffeine and Creatine
Both creatine and caffeine can provide the energy we need to keep us performing even better during runs. You'll be able to run faster and/or longer without the caffeine overdose!
Vitamins A, B, C, D
Vitamin A helps with growth and development, especially with your bones
Vitamin B helps fight heart diseases and are amazing with blood cells and supports metabolic health
Vitamin C helps with your cardiovascular health, which is necessary for runners
Vitamin D is extremely helpful during winter or when running in areas when the sun isn't out, maintaining bone and brain health
Folic Acid and Iron
Folic acid vitamins are similar to.B vitamins, helpful for runners who are anemic and those at risk of heart diseases. They maintain your overall heart health and blood pressure!
Capsule or Powder?
There are two ways you can take these supplements, which I reviewed above. Personally, I like taking capsules, since they're easier to consume without needing to drink anything. However, things that contain creatine or protein are usually in powder form, so if you need any of those two, I recommend to use powder form and mix it with your liquids to drink before, during, or after runs.
Effectivity and Quick Effect
You want your money's worth, so the supplements you choose should live up to its SENSIBLE claims.
So if you're getting something for endurance, it should give you the energy to go faster or longer. If you're getting something for recovery, it should keep your bones healthy and strong during and after runs. If you need something for general nutrition, the vitamins need to show the studies of the effects show, such as better skin and hair when taking fatty acids.
Price and Reputation
Supplements don't come cheap, though some are more affordable than others. I don't recommend that you get the cheapest ones, though there's no need to get the most expensive supplements either. Figure out a reasonable budget and prioritize the company and supplement reputation first, checking genuine reviews (like mine) before making your choice!
To learn more about the types of vitamins runners need, check out this informative video:
Frequently Asked Questions: Supplements For Runners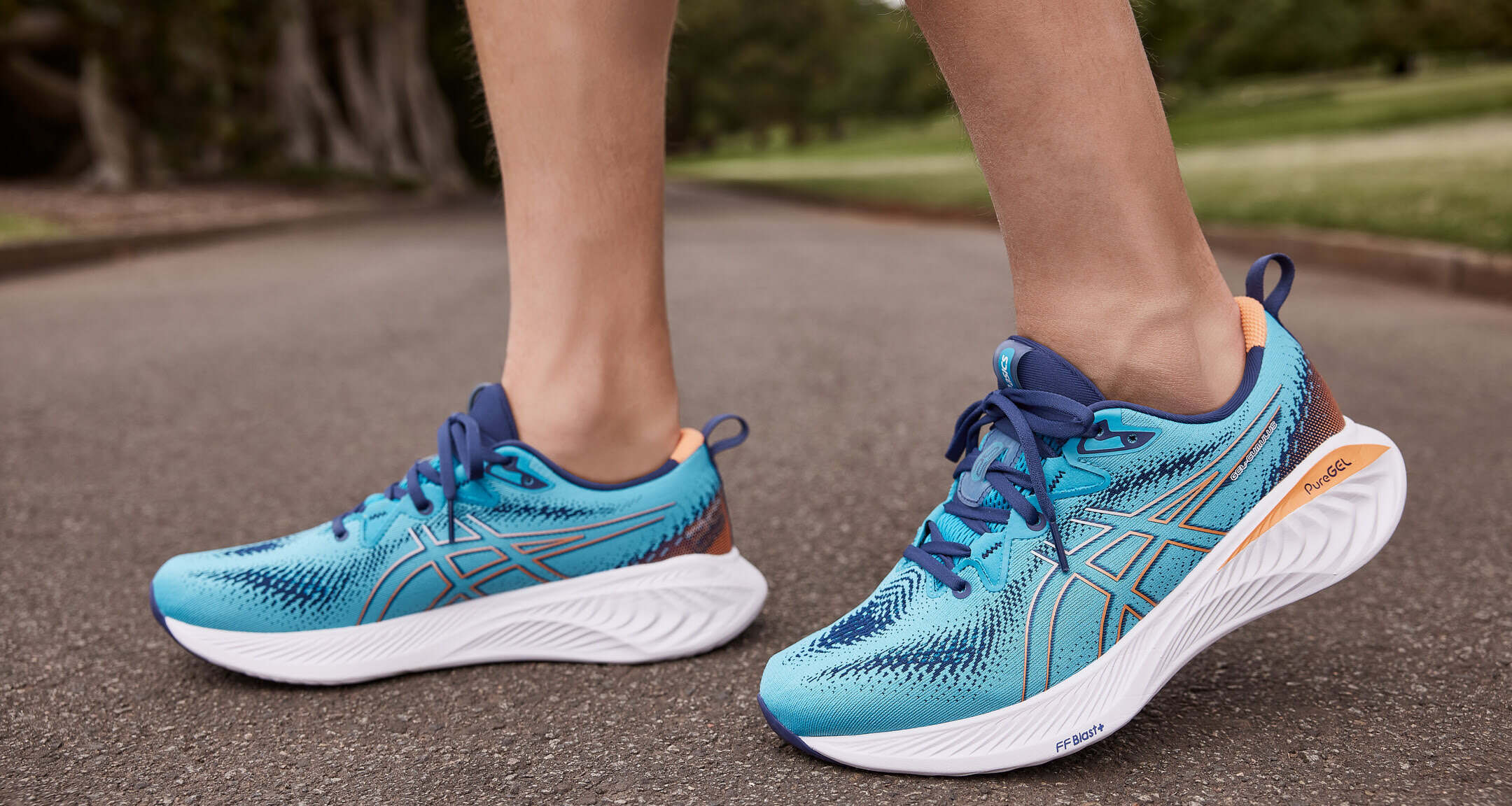 Beyond the benefits and what to consider when selecting the best supplements for runners, what else do you need to know? These are the frequently asked questions many of us have wondered about these products:
1. When should I take these supplements for runners?
The times you take supplements to depend on what it does and the nutrients. For supplements that contain protein and BCAAs for muscle-building, take it within an hour after a run. With supplements containing creatine, caffeine, or energizing nutrients, take it 15-30 minutes before your run.
For general nutrition containing vitamins and minerals, take it during or after meals for more efficiency.
2. Why are some people against supplements?
Quite a few people are against supplements since you're able to get it with proper diet and exercise. While this may be true, today's meals don't include enough vitamins and minerals, and we don't have the time or finances to prepare healthy meals every day! That's why supplements are beneficial, as they also include other components that you can't get from food alone.
3. What supplements or vitamins are NOT suitable for runners?
There really aren't unhealthy nutrients to avoid when it comes to supplements since we need all vitamins and minerals. However, avoid wasting your money on vitamins you are sure of getting from what you eat, and focus on more that support bone and joint health, as well as energizing ones that lessen the stress levels in your body.
4. How can I make supplements for runners even more effective?
There is no surefire way you can take supplements even more effective other than healthy diets and exercise. Pair your supplements with equally nutritious meals, lessen the saturated fats and processed junk, as well as SUGAR. Do this with consistent runs and strength training to have your body process what you consume even better.
Avoid going overboard with your supplements, especially those containing energizing chemicals like caffeine or creatine, as well as muscle-building properties. While there are no reports of overdose with supplements containing vitamins, avoid overusing it and take only the recommended amount.
Wrapping It Up
While food is the best way to get all your vitamins and minerals in, sometimes we don't get enough. With the right supplements for your sports and running needs, you can stay focused and energized to reach goals in and out of the field! Just remember to select the RIGHT ones and still pair it with a healthy diet and exercise.
Of all the different supplements tried and tested, the best one has to go to the BulkSupplements Beta-Alanine Powder. I love it most because it's one of the cleanest and purest supplement powders available on the market. It ensures your health and safety, still providing you all the supplements required for better athletic performance and recovery time.
While I wish they had some in capsule form, I still appreciate that it has no flavor and I can add it to my electrolyte drinks. For its effectivity and quality, I can say it's worth the long-term investment!
I hope this article on the best supplements for runners helped you find a suitable one for your nutrition needs. So what are you waiting for? Get any of these supplements and see which one works great for you now.
Do you have any questions or want to share your own reviews on any of these supplements? Then comment below, all your thoughts are much appreciated!