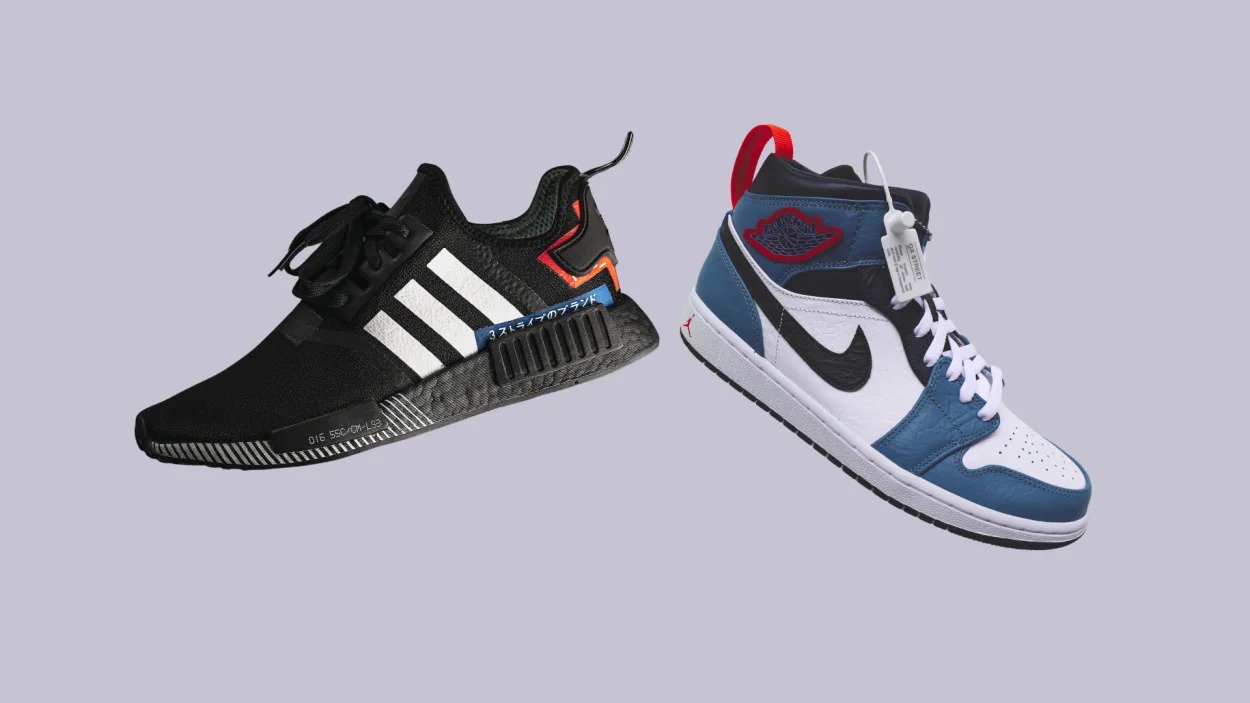 When you think of sportswear and activewear, Adidas and Nike come to the minds of many, as they are two of the most popular brands around. They are most especially famous for their shoes, both casual and sports, thanks to their top-tier quality, style, innovation, and value for money.
While they are part of the same industry, they have their differences as well. Adidas is a European-based sports good manufacturer who has headquarters in Germany, while Nike is a USA-based company, established and set up in the country. Furthermore, they do present some differences in their shoe size charts, just like other companies.
While the Adidas vs Nike sizing isn't a huge one, it's significant enough to stir concern and confusion among various buyers worldwide.
With that in mind, read on as I show you the differences in shoe sizes in these two popular brands.
Adidas vs Nike Sizing
For a lot of people, Adidas and Nike are the go-to brands for footwear and sportswear. If there's one thing to know about their shoes, it's that they do NOT fit the same. All shoes won't be identical towards one another, so you should not assume that one brand has the exact same fit as the other.
What are their differences in sizing, though?
Here are their key differences:
1. Size Chart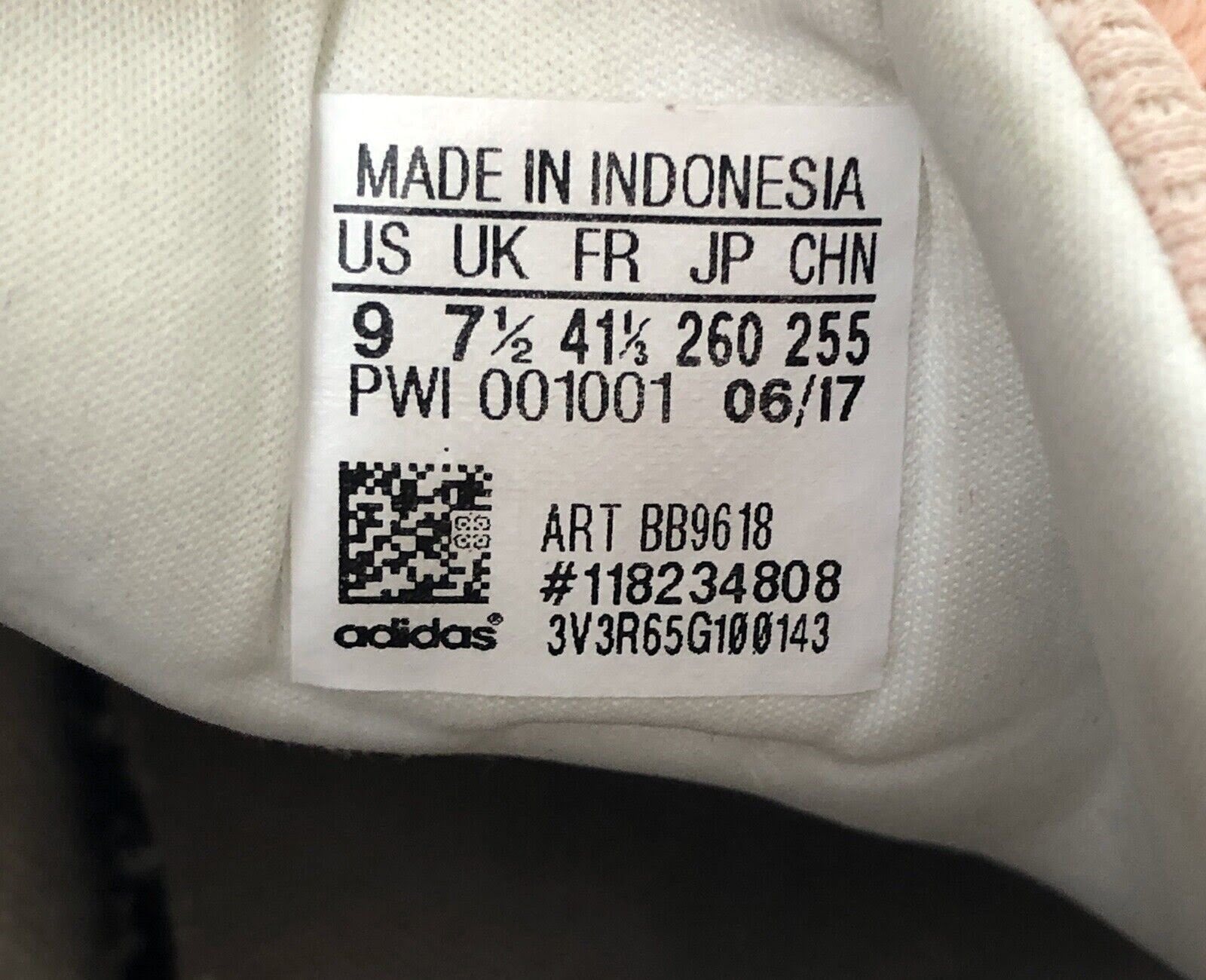 As I'll mention below, Adidas and Nike, like all other shoe brands, have their own sizing charts you can refer to. This is their key difference already!
I mentioned Adidas is a Germany-based company, so expect their size chart to show the UK, EU, and JP sizes for adults. And with Nike being a USA-based company, they would only list US sizes.
This may be a bit confusing for some, which is why you need to read how the shoes are measured before getting a size! US, UK, EU, and JP sizes have different measurement standards, but not to worry, as it is easy to convert with reputable websites.
2. The Actual Size
Besides the size charts, what about the size itself? Unfortunately, Adidas and Nike do NOT have the same size, so you'll need to be wary again before selecting your default size when purchasing from different brands.
Adidas is actually a bit bigger than Nike shoes, but just by around 5 millimeters or less. Adidas is known to run true to its size, while Nike shoes are around half a size smaller.
The difference is larger when getting half sizes, so you'll have to refer to their specific shoe size chart.
You might be thinking: Isn't a few millimeters fine? There's no difference!
Actually, there is! While some casual users may not feel it, those who engage in sports such as running or tennis will be able to, and it might not be comfortable. You'll need the snug and accurately sized shoes to perform well and avoid injuries as you put pressure on your feet!
Furthermore, those who use orthotics may end up suffering due to shoes that were a few millimeters too small, since their orthotics might not fit into the shoe. So yes, every millimeter does count!
3. Overall Width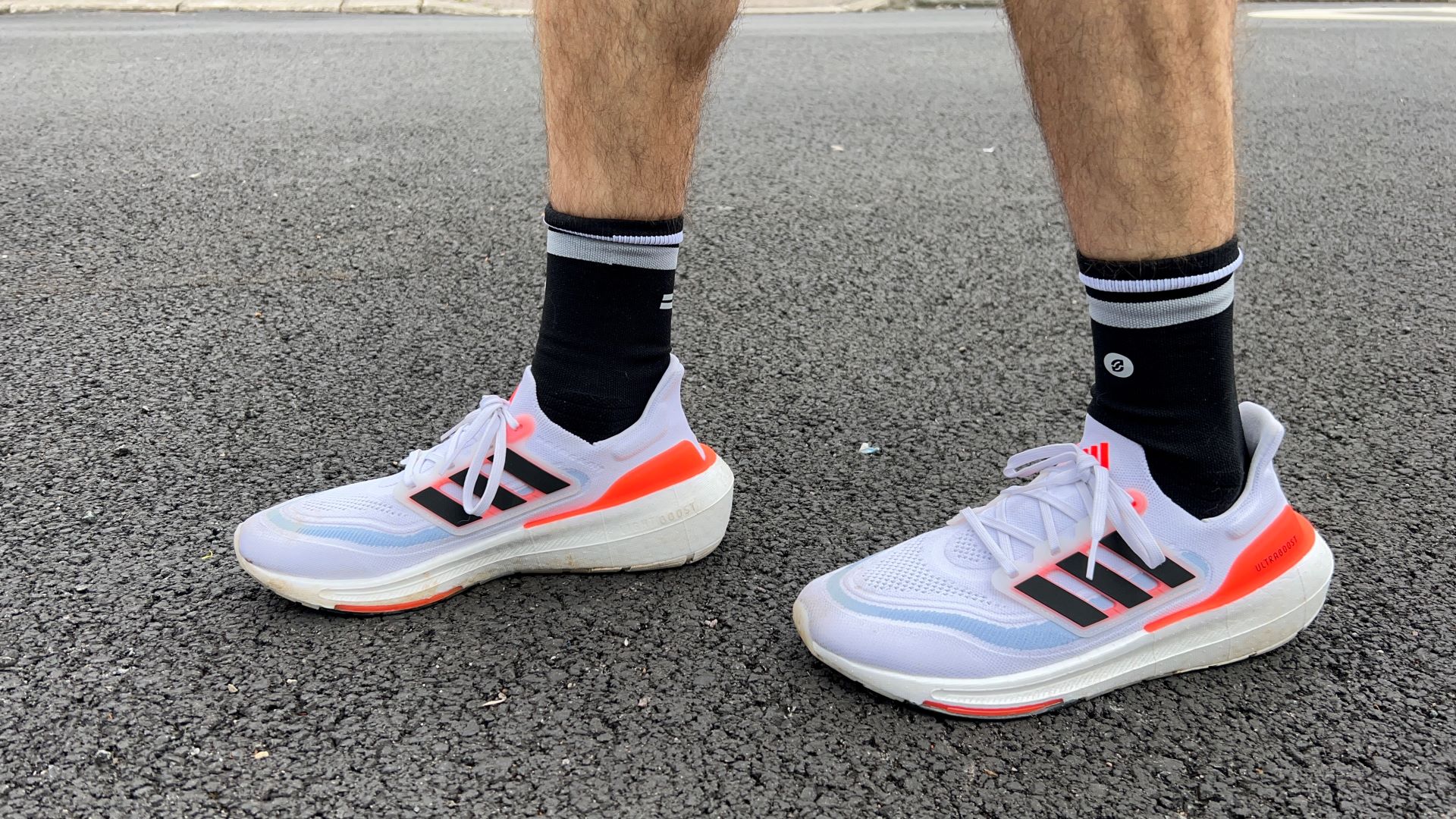 Because Nike shoes would run half a size smaller, the overall width is a bit narrower compared to Adidas. That's why you'll need to get half a size up when purchasing Nike shoes if you are basing your shoe size off your Adidas shoes. This prevents getting shoes that are too tight.
As for shoes with a wider width to accommodate wide feet, Adidas are naturally wide. This is because the company believes that it gives users more room to move. That's why all Adidas shoes are more comfortable for those with wide feet, while with Nike, they only have certain models that accommodate wide feet, such as the Nike Air Zoom Pegasus, Nike Air Zoom Structure, and the Nike Air Vomero.
4. Features the Shoes Offer
Nike has a mobile app so you can easily calculate your shoe size for whatever shoe model you're planning to get, just based on a photo of your foot!
As with Adidas, do be wary, as the Ultraboost may run a bit smaller for those with wide feet, and they recommend getting half a size larger. Furthermore, some shoes that feature Cloudfoam may be bigger on women, so you'll need to get half a size smaller.
Besides these points, do take note that this won't be the only way to help determine your size. Adidas and Nike have brand-specific sizing charts you can follow, which they show online and for every product they sell. Measure your feet and if you can, head on to your local shoe or sportswear store to try them on, asking experienced salesmen who can help you find the accurate and snug fit.
Furthermore, if you're wondering which is better, this is actually completely up to you, as sizing isn't the only factor to consider when choosing the right brand of shoes.
Wrapping It Up
When wondering about Adidas vs Nike sizing, Nike does tend to run smaller compared to Adidas, by at least 0.1 of an inch! It's best to know this in order to avoid any sizing issues in case you plan to purchase both brands for yourself. This isn't only for sneakerheads, but also for those who plan to use their shoes for running, as the size is a crucial factor here.
Do you want to learn more about Adidas vs Nike sizing? Check out this informative video:
I hope that this article on Adidas vs Nike sizing helped you out. So don't wait any longer and base these points next time you purchase shoes from either Adidas or Nike.
Do you have any questions or want to share insights on the sizing differences between Adidas and Nike? If so, do comment below, all your thoughts are much appreciated!