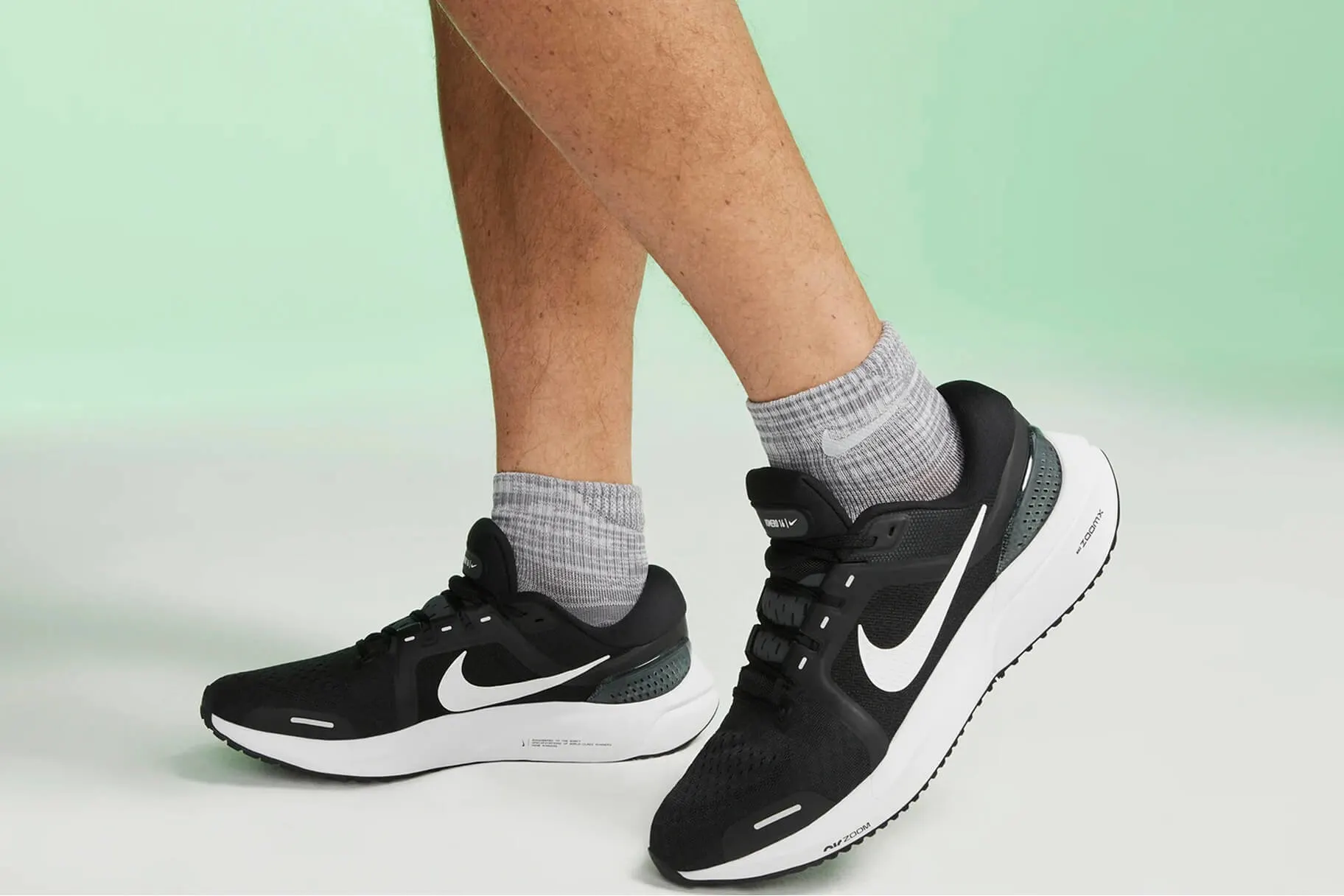 If there's one brand of shoes I trust for my sports and activities, it's Nike. Sure, there are a lot of notable brand names I love as well, but Nike continues to stay on top of their game, along with other companies like Saucony, Adidas, and the like. Their walking shoes are also some of the most exceptional, offering a wide array of features walkers need for work and exercise.
If you're an avid fan of the brand, what are the best Nike walking shoes made for you? Read on as I review the top 12 Nike walking shoes for men and women.
6 Best Nike Walking Shoes for Men 2022
My top choice for walking sneakers is the Nike Air Force, a classic made for casual use. However, one can also use it for walking and still experience comfort, made with high-quality materials such as leather and durable foam. It offers the lightweight cushioning and typical impact protection all Nike shoe offer.
The shoes may take a bit of time to break in, though, it took about three miles of walking before it became even more comfortable. Besides this, it also offers enough support made for walking the entire day. I do NOT recommend this as a running shoe or for cross-training, but it is a strong walking shoe that has you look great.
Pros:
Awesome style and design with many colors to choose from
Impact protection to keep your feet comfortable all-day
Breathable upper to keep feet cool and well-ventilated
Cons:
Only made for walking and not for cross-training or intense exercise
It will take a few walks before you break into it and feel comfort
The Nike Revolution Running Shoe is another great pair for its quality and comfort. It's made with a mesh and pylon foam, as well as the rubber sole for both durability and comfort.
It has a mesh upper that promotes better breathability to keep your feet cool and lessen odor. It also has the soft foam midsole that feels lightweight and responds well as you make an impact on the ground. And it has a durable rubber outsole, which gives better grip and traction to prevent any slips or accidents.
Pros:
It includes all features needed to experience better walks
Versatile and can be used for trails, casual wear, and the track
Has durable construction and can last for a longer time
Cons:
There is no insole support felt, might feel a bit of pain at first
Shoestrings are too thin, you may want to replace them
The Nike Tanjun Sneakers are known for their light and responsive feel. With its lightness comes the better breathability, keeping my feet ventilated well and lessening the chances of odors. It makes the shoes easier to clean and maintain, besides it feeling soft and snug.
For those with flat feet, you'll enjoy the way these shoes feel, though it may not be as supportive at the front part. Regardless, it still feels as if it were a comfy sock that looks great with different styles to choose from. A good choice if you want something comfy, lightweight, and stylish.
Pros:
The shoes are soft and lightweight, best for walking briskly
Durable and look good as new, especially when cared for well
Comes at accurate sizing and is easy to clean
Cons:
They aren't water-repellent and may feel breezy in the cold
It's not the best arch support but not much pain felt
The Air Monarch IV Cross Trainers are made for those who want something more than walking. If you want versatility for walks AND the gym, then you'll love these shoes. Not only are they versatile, but they also have an amazing and modern style that looks great as you exercise.
The shoes are made for comfortable cross-training, having the foam pylon midsole, as well as air-sole cushioning. This makes the shoes breathable and supportive, as well as well-cushioned to absorb shock well. Furthermore, it improves natural motion, encouraging your feet to move the way it should while keeping it away from harm.
Pros:
A cool style that looks great for exercising and casual use
Promotes natural motion of your feet while still supporting it
High-quality materials that ensure its longevity for miles of walks
Cons:
Some complaints of squeaky noises while walking and jumping
Not the best for extremely intense runs and other activities
5. The Protective and Responsive: Nike Roshe Run
The Roshe Run Shoes are one of the more popular models of Nike for its style and features. It's made with a full mesh upper and pylon midsole for breathability and protection.
The midsole can protect your feet because of its softness and responsiveness, keeping your feet away from pain upon impact. The mesh upper also helps with your feet, promoting ventilation and the lightweight properties for brisk walks. If you need more support, the shoes also have a Solarsoft sock liner for added coziness, as well as the rubber waffle outsoles for extra grip on most surfaces!
Pros:
You can walk on wet surfaces with its extra-grippy outsoles
Phylon midsole for extra feet protection upon impact
Responsive and with extra shock absorption to prevent injuries
Cons:
Some complaints of its durability may wear out quicker
Might be a bit too lightweight for walkers who want more intensity
Last but not least, I have to commend the Nike Flex Experience Sneakers for its flexibility and sleek look. These are running shoes that can also be used as walking shoes for their extra padding and comfortable fit. It has the flex grooves in its outsole to promote flexibility, as well as soft mesh in its heel for a more adaptive fit!
Besides this, I also love it for its durability, which can put up a lot of miles whether rain or shine. I can see it offers traction for any terrain and it has the features making it more suitable for walks compared to runs! Overall, I can see it best for those who want something comfortable for walks and everyday use.
Pros:
Sleek and cool design with a lot of patterns to choose from
The shoes are comfortable with more padding and breathable mesh
Has the adaptive fit and will conform to the shape of your feet well
Cons:
It's better for walks as it feels uncomfortable for running
The arch support may feel a bit too high and pressuring
6 Best Nike Walking Shoes for Women 2022
My top choice for women's walking shoes goes to the Nike Fitness Shoes. I admire how versatile these shoes are, made best for walking or low-intensity exercises. They are made with a breathable mesh and feature unique Flywire cables on its upper, so it gives more support at a lighter weight. Because of this, as well as its flex grooves and recessed heels, it makes walking a breeze without pain, no matter how long and fast you do so.
Just make sure that you order half a size smaller, as they tend to stretch out a bit. They may be a bit less durable, but as long as you care for it right, then it can last for at least 300 miles, which is at least a year for many walkers.
Pros:
Amazing for walking with its extra padding for long-distance walks
Flywire technology for breathability and lighter weight to cool your feet
Better impact absorption to reduce any pain or discomfort
Cons:
May not be as durable especially when using for weight training
Need to order half a size smaller because they stretch a bit
The Nike Revolution Wide Sneaker is perfect for wide or flat feet because of its larger toe box and fit. It has the typical features you would expect from walking shoes, such as a mesh upper and rubber outsole for breathability and extra traction for the surface.
What makes it different is its softer foam, which still feels lightweight. Because of its foam, it provides more responsive cushioning, keeping your lower body well supported while keeping your feet moving naturally. Besides this, it also has better support and structure with its quality underlays in the toe top and vamps.
Pros:
Very breathable and has feet cool even during hot days
Lightweight with responsive cushioning for longer walks
Provides decent support for walks and other low-intensity workouts
Cons:
Insoles aren't properly adhered to the shoes, looks bent
Not the best support if you choose to cross-train with them
If you have flat feet, you'll need motion control shoes such as the Nike Air Max Oketo. It has the perfect balance of stability and flexibility, promoting natural feet movement as you walk while still guiding your feet to prevent it from rolling or injuring yourself. This is because it has the Max Air feature for underfoot comfort and the high-quality soles that keep your feet well-cushioned and snug.
The shoes are made with the quality foam soles, which has lightweight cushioning and excellent traction for any road and track. Furthermore, it has the minimal upper mesh design for better breathability and keeping things even lighter so it feels like you're walking on clouds!
Pros:
The shoes offer better durability and doesn't wear out easily
Excellent quality soles for better traction on most surfaces
Promotes natural movement and snugness without the bulky feeling
Cons:
Sizes may run a bit small, need to order half a size larger
Flat feet will have minor issues with the narrow width
The Nike Low-Top Trainers have the classic design that many will love to wear not just for exercise, but for work and days out. Besides its attractiveness, I also love its efficiency and performance for walking. Do note that it may not have the usual features of the walking shoe, as it's made more for casual purposes.
With that said, it can still withstand hours of walking without much pain and discomfort. They are lightweight and quite comfortable, offering enough padding to keep you up and about. For those who focus on style and won't be walking intensely every day, these are a great choice.
Pros:
It comes in a very attractive design, classy for most settings
Comfortable and lightweight enough for walking whole days
No pain felt and durable enough to walk for longer hours
Cons:
They are made best for casual purposes, not intense walks
Sizes run a bit small, you need to order half a size larger
The Nike Downshifter is made for both walks and runs, having a comfortable fit and lightweight properties. Because it has an open mesh, it's lighter than most shoes and offers better breathability to keep you cool throughout your walks. Its accurate fit is what makes it a great buy since they stay true to size and won't take long to break in.
If you're more focused on something durable and can last even after walking for a year, this one's for you.
Pros:
Very durable and can last for up to a year or more of walking
Gives and snug fit stays true to size and conforms to your feet
No need to break into the shoes can use immediately
Cons:
May not offer as much heel support as other walking shoes
It can't get wet, these shoes aren't weatherproof
And finally, I want to review the Odyssey React Sneakers, which have a simple yet cool design for casual and exercise use. They have the accurate fit and conform to your feet well, keeping you comfy as you walk. They feel lighter compared to other walking shoes and offer excellent support to prevent any pains or aching.
All in all, this is one of the best neutral sneakers made for walkers who aim for longer distances. While it may not be the best in terms of durability, you get ultimate comfort and support as you walk your way to better fitness. You still get your money's worth as long as you care for it correctly and avoid intense walks every day!
Pros:
It's lightweight and feels great to walk with on any terrain
Responsive and used best for road runs or even uphills
Neutral arches best for longer distances without any soreness
Cons:
Not as durable as other shoes, may last for 300 miles at most
There are some complaints of a smaller toe box for wide feet
How to Buy the Best Nike Walking Shoes
These Nike walking shoes for men and women are amazing, but out of all of it, which one's for you? Before you make your final choice, make sure to look into these important factors to consider when buying walking shoes:
1. Comfort and Cushioning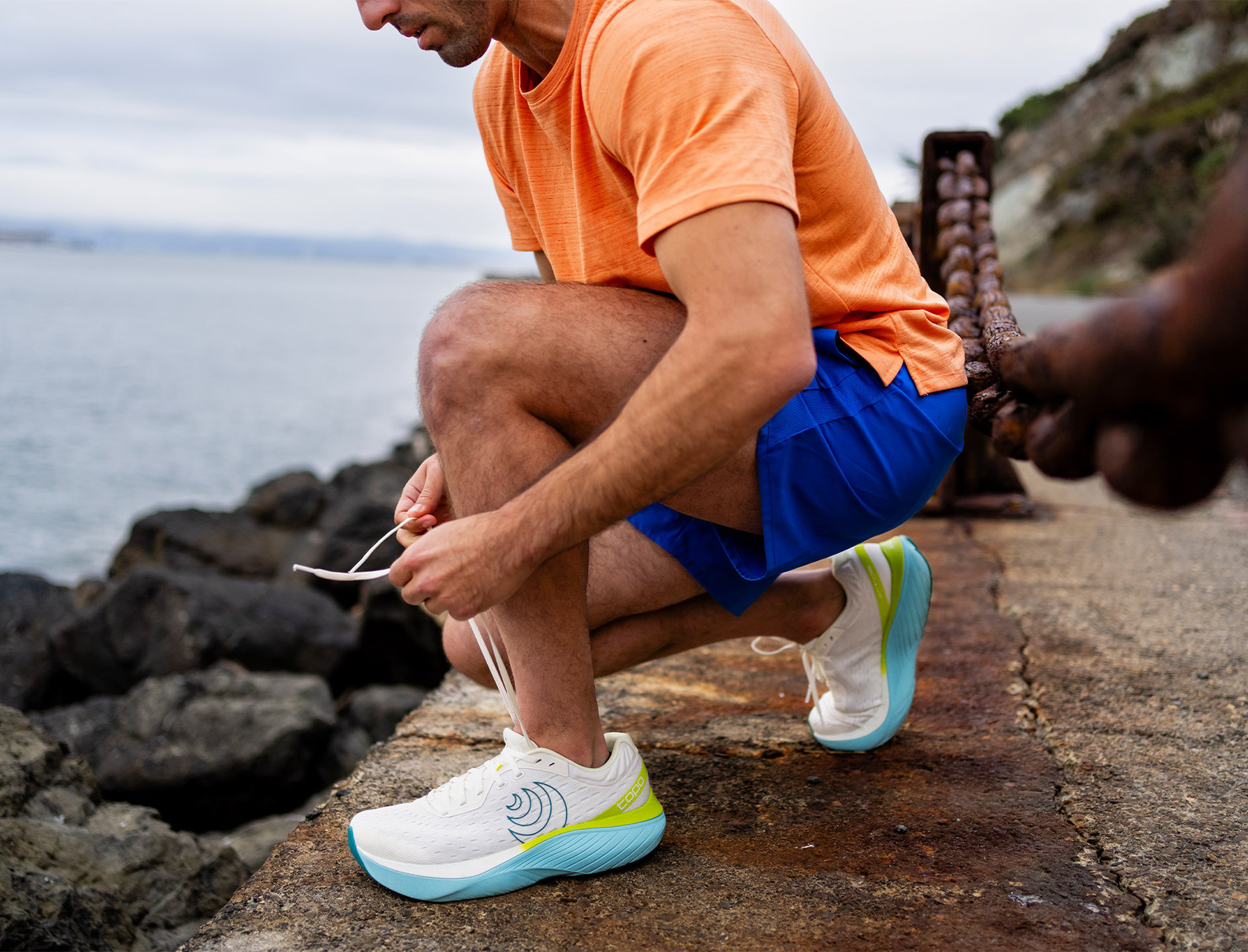 Of course, you need to ensure better comfort and cushioning, especially if you plan to walk for longer. While you don't need the thickest cushioning, you should find one with comfortable EVA foam or advanced technologies used for the cushion. I recommend finding foam that can conform to the shape of your feet to promote its natural movement.
Such quality foam can help keep your feet comfortable to prevent any aches and pains. That way, you can stay on your feet for much longer while still keeping your feet supportive. Consider getting the following Nike shoes:
Air Zoom Pegasus
Free RN
Air Zoom Vomero
2. More Miles and Speed
Do you plan on walking for long hours and miles? Some walkers have goals to walk briskly to a point it's a slow jog! If you want more intensity into your walks, then you need a shoe that provides efficient performance.
You'll need to invest in walking shoes that are soft and springy, with the ability to absorb impact for extra comfort. It should also have a design that promotes smooth strides and reacts to how you walk, reducing the pressure.
Besides this, your shoes should also withstand the intensity of your exercises. Consider where you plan to walk on and the weather, making sure that the shoes are built to last in such terrain and even during wet weather!
3. Style and Design
Walking shoes can also be used for casual use beyond exercise and the like. What makes Nike such a great choice is the abundance of designs and styles they put out for their shoes. With style comes easy and comfortable rides, so you look good while feeling great after that walk!
So if you want to turn heads as your walk in the neighborhood or even when shopping, consider the colors and styles you want to show off.
Various Nike walking shoes offer beauty and performance, such as the:
Air Huarache
React Element
Air Max
And a lot more, which I mentioned in my reviews above!
4. Where Are You Walking?
Again, remember that you also have to consider the area you plan on walking around in. There are three main types:
Road
Track and treadmills
Trails
Fortunately, you can use walking shoes for the track and road interchangeably as they have a similar feel. But for tougher terrains like off-road trails, you'll need something stronger and made to last longer. With all the mud and sharp stones, your feet will meet, it should offer balance and good traction as well.
Nike offers walking shoes made for the trail, such as:
Air Zoom Terra Kiger
Air Zoom Pegasus Trail
Air Zoom Wildhorse
All these can also be used for hiking, offering more protection and breathability than the casual walking shoes.
5. Type of Walking Shoes from Nike
Besides my reviews and the models I mentioned above, you have to look into the materials for you to select the best pair. Here are the common walking shoes Nike offers and what they're best for:
Zoom is responsive and lightweight made for longer walks
React is soft and springy, made for whole-day comfort at work
Air offers better cushioning and responsiveness
Free is flexible and minimal, promoting natural foot movement
The shield is water-repellent, made for wet weather or trails
Flyknit offers a snugger fit for the feet
ACG stands for All Conditions Gear made for adventurers who love hikes and walk in any condition
That way, you can narrow down your choices from my review!
6. Correct Fit and Feel
You have to consider various factors when getting the right fit and feel of your shoes.
Look into the width and length of your feet. If you have wider feet, avoid narrow shoes, which can lead to calluses and blisters. It should have a high and wide toe box to prevent hammertoes and bunions
Find out what your arch type is, choosing a walking shoe that accommodates it. You either have neutral, low-arched, or high-arched feet, which have shoes that help with any type
To make sure that your Nike walking shoes fit you well, you'll need to try them on and take a short walk. If they feel right and you experience no pain, then you're good to go!
If you're having a hard time figuring out the shoe size to get (especially when buying online), do your research. Read customer reviews to see if you have to order a size lower or higher in case of size inconsistencies.
7. Support for YOUR Feet
I mentioned the arch type for your feet and walking shoes. You can have a medical professional determine your arch type, or to use a wet-foot test.
For those with neutral arches, you need shoes with firmer midsoles and rearfoot stability
Low arches or flat feet require more motion control and stability shoes
High arches need more cushioning and shock absorption
If you require orthotics, then look for shoes that have removable sock liners and space to accommodate such medical devices. It should be supportive enough to keep your feet away from pain and injuries while promoting healthy and natural foot movement.
8. Helpful Features
Know the basic parts of your walking shoes and make sure it has features that can specifically help with your feet:
An Achilles tendon protector is useful for those who have painful feet conditions
Heel collars should have pads to cushion your ankle and give a proper fit
The upper part of the shoe holds it to your feet, usually made of leather for lightweight and better ventilation
Insoles would cushion and support your arch and feet, which can be removable for orthotics
Midsoles cushion the feet and reduce the impact, usually made of gel, air, or foam
Outsoles are what make contact with the ground, it should have excellent traction made with proper grooves and treads
Toe box would give space for your toes, it should be roomy to prevent calluses
Frequently Asked Questions: Nike Walking Shoes
Now that you know how to purchase the best Nike walking shoes, what else is there to learn? Here are some frequently asked questions from the readers:
1. Why is Nike beneficial over other brands?
As mentioned, Nike is one of the most popular brands when it comes to athletic equipment, including footwear. The reason why I prefer Nike walking shoes over others is simple: They ensure quality and think about their users, having a wide selection catered to individual feet.
Nike offers the following features:
Lightweight shoes to expend less energy while performing activities
They are more flexible and versatile, useful for those who perform varied sports that need diverse performance characteristics. Nike walking shoes are made not only for walking but for casual use and work as well!
As your foot hits the ground, the walking shoes would absorb the impact to prevent any injuries. Nike has one of the best cushioning properties without sacrificing support
Nike walking shoes are built with high-quality materials and construction to last for miles compared to other brands
They are more popular because of the extra comfort their walking shoes provide. It stays snug to your feet but supports it enough to prevent injury and fatigue
2. What is the difference between Nike walking and running shoes?
It's possible to interchange walking and running shoes SOMETIMES, but it's much better to use the right one for the specified activity. Using the wrong type of shoe, in the long run, can lead to pain and discomfort!
Running shoes are much lighter in terms of weight but have heavier cushioning in the heel and toe area. Its sole is much stiffer and offers more motion control to keep your feet neutral. Besides this, it's made with mesh, allowing your feet to breathe and keep the shoe light.
For walking shoes, they aren't as light and breathable but focus more on arch support. It doesn't have thick heels as it causes shin splints or tendinitis, even causing you to trip while walking! The heels have more bevel and sole flexibility to it. As for its motion control, it provides less stability since you won't be doing a high-intensity activity.
3. Can I use regular Nike shoes instead of their walking shoes?
Nike also products collectible shoes made for casual style, which look great for walking around the mall. However, they are NOT made for walking long distances and faster speeds if you were to exercise with them or use it for intense jobs. Their material is different and won't be as breathable or flexible, which is why Nike shoes specified for walking are still the best choice.
4. How long do Nike shoes last for?
As mentioned, Nike is a premium brand, with their shoes made with high-quality materials compared to cheaper brands. They are also built with technology and developing materials, ensuring that it will last longer.
In general, most Nike shoes can last for up to 500 miles, even more, if you care for them properly. This can be up to a year or more, depending on how much you use them.
Wrapping It Up
Nike is truly one of the leading brands in the athletic shoe industry, with their walking shoes being no exception. As long as you know how to select the right pair based on your individual needs, you can enjoy long hours of walking for work, style, and/or health purposes. While I highly recommend Nike, you can look through my other posts on different brands too!
What else is there to know about Nike and their walking shoes? Check out this informative video to learn more about the brand!
Of all the different walking shoes out there, the best one for men goes to the Nike Air Force Low Sneaker. They have the minimalistic design suitable for casual use, but still, have the strength to last for long walks. While it's not suitable for long hours at work, I would use it for short walks and long days out for style and comfort.
As for the women, I highly recommend the Nike Fitness Shoes. These are all-around fitness shoes that aren't only made for walking, but for low-intensity exercises with its extra support and light feel. While you shouldn't use it for weights and heavier intensity workouts, it does the excellent job in keeping your feet comfy as you walk for hours.
Hopefully, my article on the best Nike walking shoes helped you out! Don't wait any longer and look into any of these shoes for you now.
Do you have any questions or want to share your reviews on any of these shoes? Share it in the comments section below, all your thoughts are much appreciated.