Because I felt a lot of discomfort around my feet, I decided to go to a doctor who recommended me to get the best running shoes for high arches. When I did my research and selected the right ones for me, I began to experience such relief! I honestly didn't know I would be able to continue running properly again.
However, I know how difficult it must be searching for the suitable running shoes you need. That's why I did even more research and tested shoes out myself to help you out! So read on as I show you the best running shoes for high arches, both for men and women!
7 Best Men's Running Shoes For High Arches 2020
The Brooks Ghost for men really deserves to be the top of my list with its combination of excellent features! It made my runs much easier and comfortable as I go, all thanks to the excellent cushioning AND flexibility. However, it never compromised my feet's positioning, keeping it stable but moving to the flow of my stride.
The shoes are well-cushioned and feel smooth as I run, offering the shock-absorbent steps regardless of my run's intensity. They're supportive, built to last, and I feel like this will be my constant companion for long distance runs! Definitely worth the price for its long-lasting durability and amazing feel for runners with high arches.
Pros:
Perfect fit and stays true to size
Provides stability and a balance of flexibility for high arch runners
Great for long distance runs and built to last
Cons:
The shoe heels sometimes pills when on tough trails
Price is a bit more expensive compared to other shoes
The Brook's Ghost 11 is the upgraded version of the editor's choice, but I believe that while it does have its improvements, I wish they had more designs to choose from! Besides its slightly different color scheme and design, the shoes work just the same as its predecessor.
These shoes still have the excellent smooth feel to it, which is what I love most about Brook's Ghost series. Furthermore, they are lightweight with the excellent cushioning, so running feels soft and I can run greater speeds without my feet weighing in on me. All in all, it's a worthy investment and would recommend if you focus more on weight and speed runs.
Pros:
Has the lightweight construction and smoother feel as you run
Improved performance and design for functionality
Can be used in most surfaces without pain and discomfort
Cons:
There aren't many colors to choose from compared to the last
The shoes feel a bit looser width-wise
The HOKA ONE ONE is a very unique shoe, and if you need more cushioning, then this is an interesting pair that will surely keep your feet in comfort. I was quite surprised with the heigh it had to offer, then I realized that it was the simple cushioning system. So not only was it extremely soft, but it had me look taller as well, which was such a huge plus.
I'm able to use these shoes for whole days at a time, and not just for running. It's the versatility and extreme comfort that makes it a great investment.
Pros:
Extremely padded and soft cushioning for added comfort
Can use for more than just running, great for intense workouts and jobs
It's simple and can take on more weight
Cons:
It's a bit bulky and heavier than other shoes
Some might feel that the extra cushioning is too much
The ASICS will always be on my list of best running shoes, and for a good reason! The Gel-Venture running shoes aren't only comfortable, but they are one of the most cost-efficient shoes to invest in. For an ASICS shoe that's great for running, it comes at such an affordable price, great for those on a budget.
What I love most about it is that it has the GEL cushioning system, a unique feature from ASICS that offers the efficient shock absorbers regardless of how you run. Its smooth and supportive feel as you run makes it a great purchase.
Pros:
Comes at a more affordable price for those on a budget
Supportive and with a removable sock liner for better pain relief
Unique GEL cushioning system that's soft and absorbs shock
Cons:
The durability is still questionable
Sizes run small, need to order half a size up
The first thing I noticed about the ASICS GEL-Kinsei was its unique and interesting design. It was attention-capturing and had me buy it not just for running, but for walking and style, too. But its features are also a winner here, having the quality ASICS technology that makes running more of a breeze, even with high arches.
For starters, the shoes have the bright trainer mesh and design which makes it suitable for running any time of the day. Furthermore, it has the GEL cushioning that's soft yet flexible, as well as the breathable mesh for more of a comfortable ride.
Pros:
Bright and interesting design, great for running and other uses
Breathable material for a cooling feel
Very comfortable with GEL cushioning system
Cons:
The toe box is a bit tight for some
Complaints of its durability, specifically in the heel area
Nike is really known for their excellent quality sportswear, and the Air Zoom Pegasus doesn't disappoint! It's made of the excellent material suitable for racing and speed runs, having the soft and breathable mesh all around.
What makes it a great shoe for high arches is that it comes with the fit sole sock liner, which would conform to your foot's shape. It gives you the personalized fit and comfort for your runs! Plus, its specialized foam has an amazing feeling that makes it worth the price.
Nike does it again and I've never felt better after my sprints! Definitely a must-have, especially for night runners as it has heel reflectivity.
Pros:
Excellent cushioning for the right fit and personalized feel
Has heel reflectivity for night runners
Mesh construction for a breathable feel
Cons:
Some complaints of not receiving the original Nike box
Takes a bit of time to get used to feel
If you want something you'll enjoy for the long run, then you're definitely going to appreciate the Mizuno Wave Creation! What I love most about it is that it comes with the excellent quality and advanced technology, a huge upgrade from its predecessors. It comes with the new and improved Infinity Wave geometry, which shapes to your feet's size.
Besides this, geometry and shape have an amazing cushioning system. It's not just soft, but also long-lasting and quick-responding, so whenever I use it, I have no discomfort whatsoever. Plus, it has the anatomical sock liner, which improves the support and fit for a comfortable run ahead.
Pros:
Smooth feel with the new bottom midsole and anatomical sock liner
Excellent Infinity Wave geometry with better cushioning
Utilizes the newest ethnology for smoother and responsive runs
Cons:
Not the most durable shoes and wears out easily
The first use may feel painful
7 Best Women's Running Shoes For High Arches 2020
The best running shoes for women with high arches are just a similar one to men: The Brook's Ghost! Brook's Ghost really surpasses expectations, providing one of the smoothest runs you can have without the pain and heat. That's because of its seamless construction and high-quality materials!
These shoes are made with the breathable mesh upper and the passed collars and cushioning, which adds to its comfort. I have more confidence as I run and I'm able to focus more on the trails than any potential foot pain. Overall, these shoes are definitely a great investment to last for the long run.
Pros:
Has the amazing cushioning system and breathable materials
It offers support to prevent any pain and injury
Provides the smooth ride with effective shock absorbers
Cons:
The shoes come a bit narrow, not the best for wide feet
Insoles feel a bit stiff for some runners
You can already see the robust look and feel that the Salomon XR Mission Running Shoes can provide. Even I was quite surprised with the way it was able to stay durable for so long, feeling like new even after how many times I've run on tough trails. It's made for both roads and tough trails, using it everywhere you go without it wearing out easily.
As I run, I can feel the smooth motion as the shoes form to the shape and positioning of my feet. Furthermore, it fits my feet excellently and grips the ground well, preventing me from slipping.
Pros:
Can be used for any type of terrain with strong, gripping soles
Very strong and durable, doesn't wear out even after intense use
Has the excellent arch support and prevents pain or injuries
Cons:
The cushioning isn't as soft as some runners prefer
Shoelaces are thin and stretch, looks like it breaks easily
The Brook's Ghost 11 is the next upgrade from Ghost 10, and it deserves to be hailed for its improvements! While I believe it isn't as cushiony as the last, it still provides the amazing runs and at such attractive designs that make it a shoe for anything. Just like Ghost 10, it offers an excellent combination of features, but with the better design.
I appreciate its lightweight and seamless construction, which looks and feels solid. Even if it's lighter, it doesn't scrimp on the strength and durability. It feels like I'm running barefoot, but on clouds because of its cushioning and weight!
Pros:
Has a new and improved design for style and functionality
Lightweight and seamless construction, feet feel better comfort during runs
It offers the smooth heel-to-toe response for pain-free runs
Cons:
The shoes have a smaller toe box area, not best for wide feet
There aren't huge and significant improvements from its predecessor
For this who want something softer, which is recommended for many high arch runners, then I highly recommend the ASICS Gel-Venture. These running shoes are known to be one of the top rated shoes for runners out there, with those who have high arches finding comfort in its extra cushioning.
Besides this, I am at awe with its support, which is suitable for those with most tips of feet conditions. This is because it comes with the removable sock liner to accommodate medical orthotics. But even without it, it has the high arch support and flexibility you need.
Pros:
Removable sock liner and excellent high arch support for pain-free runs
Unique GEL cushioning system for softer feel and shock absorbance
No need to break into the shoes can be used for running immediately
Cons:
The toe box isn't long enough for trail runners
Best for running, it's not as comfortable for workouts
The Salomon X-Mission W Trail Runner Shoes is definitely made for everyone. Whether you're a beginning runner or want something tough for the most intense terrains, these shoes will hold up and keep you supported for the long run. It has the 3D grip soles which offer better traction on all surfaces, whether urban or on the trail.
Salomon really offers the latest technologies unique to their company, having the Sensifit and Sensiflex technology, being both snug and flexible at the same time! With all these in mind, the shoes are suitable for every runner with high arches.
Pros:
Latest technologies to promote flexibility and a snug fit
Better traction and can be used for any type of surface
Soft cushioning and won't feel any sharp edges
Cons:
The laces are too thin and would fray easily
Inserts may not be as supportive for narrow feet
When you see the HOKA ONE ONE Clifton Shoes, you can already see just how well-cushioned it is. And believe me when I say it's one of the most comfortable shoes I've ever tried, having the extremely soft cushioning which still keeps my feet stable. Furthermore, I love its vibrant colors and design, which really shows off your feet in an amazing way.
Besides its cushioning, I commend it for the excellent fabric, made of the breathable lining which ensures ventilation even during the hottest runs. With its lightweight and breathable mesh, as well as the good cushioning, it's great for high arches!
Pros:
Made for high arches with a better, softer cushioning system
Lightweight and breathable mesh for well-ventilated feet
The shoes have a cute and attractive design
Cons:
Might be a bit too expensive for some buyers
Shoes' insides may feel itchy in some areas for a few people
Asics really deserves to be a part of my list because of their many quality shoe models that make running with high arches much easier. Not only is the GEL-Kinsei made for those with high arches, but also those in need of something supportive for other various feet conditions as well. Plus, I love its flashy and attention-capturing design, I sometimes use it even outside my runs because of it!
This ASICS shoe model comes with the FluidFit upper mesh, which promotes flexibility and breathability. Furthermore, it has a unique GEL cushioning system, which is as soft as it is responsive.
Pros:
Has an impact guidance system to absorb shock excellently
FluidFit upper to promote more flexibility as you run
Excellent design that looks great to use casually
Cons:
The sizes run a bit smaller, need to purchase half a size up
Achilles area of the shoes irritates the heels
Why Get Running Shoes For High Arches?
You're probably wondering: What can the right type of running shoes do for your feet? Even I was hesitant in spending a lot of money and research getting the best running shoes for high arches. But once I made that change and began running with them, I reaped a LOT of advantages, such as:
Prevents Pain And Injury
Those with high arches are more prone to injuries, which is why the right running shoes can help prevent that. With enough support made especially for your condition, you can run without fear of injuries like shin splints or overexertion on the wrong parts of the feet.
Better Comfort And Breathability
Good running shoes are made of the more breathable material with extra cushioning my feet need for longer, pain-free runs. Even during hot days, I can run great and my feet don't suffer from the heat or sweat inside!
Durable And Lasts Longer
Quality running shoes for high arches may come at a slightly more expensive price than regular ones, but they're worth it because of its material and design. These shoes are truly built to last for years to come, regardless of the intensity of runs.
Focus More On Your Runs
Because good running shoes prevent pain and injury, also increasing comfort, you're able to focus more on your running. You can now reach new goals without worrying about the pain or feeling too hot, exerting effort and running as far and fast as you can.
Amazing Designs From Reputable Companies
I love the different designs and advanced technologies reputable companies have to offer for cooler, comfy runs. Not only do they have the cute and attractive running shoes for high arches, but they are put in good use with reflectors made for night runners, too!
How To Choose The Best Running Shoes For High Arches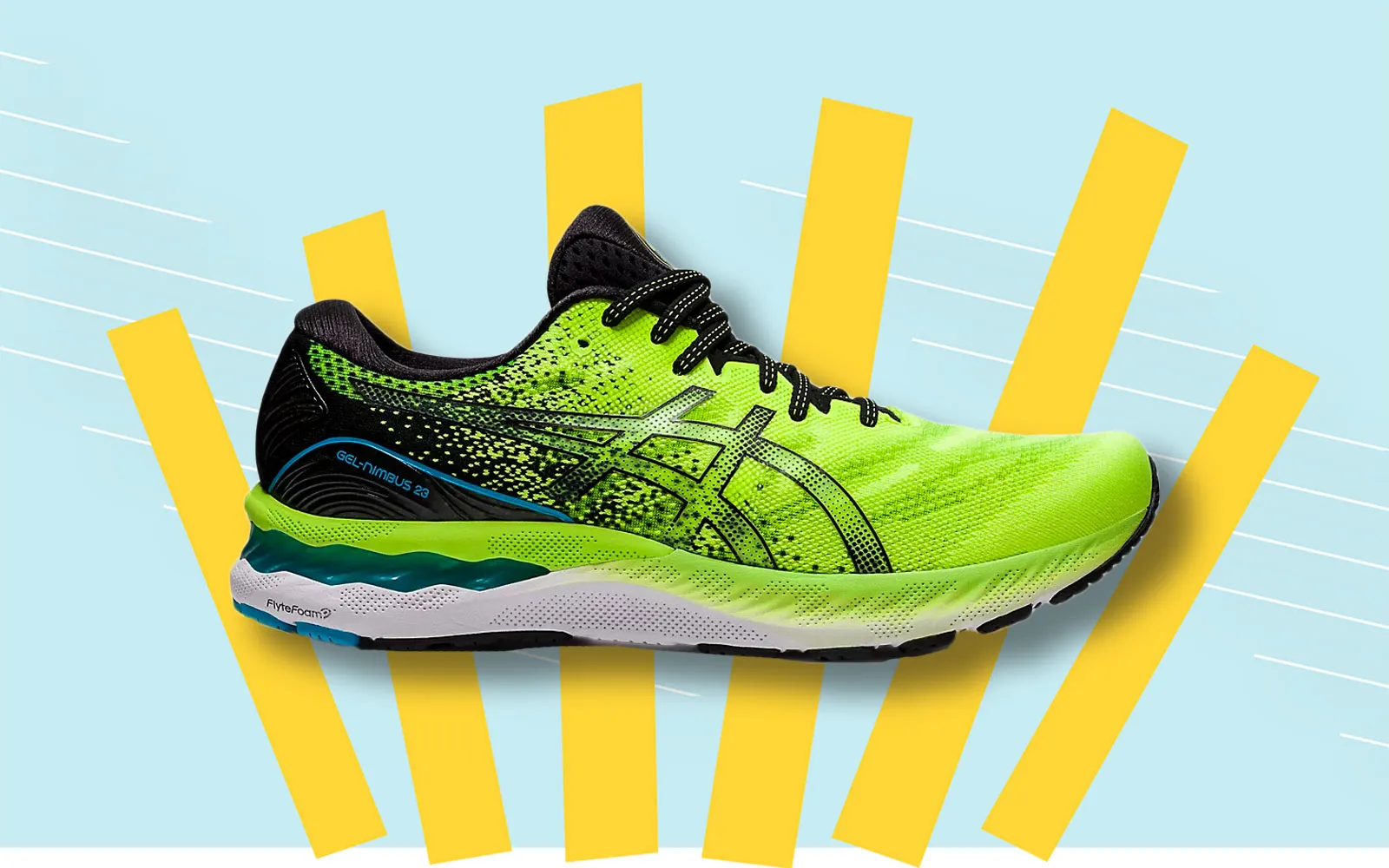 Now that you're familiar with what high arches are and how running shoes can improve your runs, how can you choose the right pair? Remember, it isn't just about getting the most popular or coolest looking one! Shoes are only advantageous when you have a suitable one, so here are some points to consider when looking for running shoes according to your needs:
Type Of Running Shoe
There are there types of runnings to choose from: Stability, motion control, and cushioning running shoes.
For those who have high arches, I highly recommend that you get cushioning shoes, as they are more flexible and built on a curve, which provides less rigidity as you run.
Where Are You Running?
There are different kinds of running shoes based on where you'll be running: Either on the tough trails, treadmill, track, or road. While some are made for versatility, consider the ground you'll run most on for better support and cushioning based on where and how you're running.
Your Foot Size And Shoe Weight
You'll want your shoes to fit snugly to prevent it from loosening up as you run or being too tight to the point of pain. Get the shoes in your right size, having a snug fit that isn't too tight, nor too loose. I also recommend lightweight shoes with wider toe boxes to accommodate your high arch and make it easier to run on!
High Arch Support
The reason why you're investing in running shoes is so that you have enough support to prevent injuries! Get running shoes which are specially made to provide support specifically for high arches, with more volume. It should also have removable sock liners to accommodate medical orthotics if it's required.
Better Cushioning And Flexibility
Like mentioned, you need to focus on getting shoes that are both very flexible and comfortable with extra cushioning. This is best for those with flat feet, as they provide a better running experience. Make sure that your running shoes are soft and with cushioning, also with better breathability for added comfort.
Solid And Breathable Material To Last
Of course, you'll want your running shoes to be worth the money, which is why I recommend that you invest in reputable brands which have solid shoes. These are usually made of excellent and long-lasting material which ensures longer runs for years despite the heavy usage!
Tips On Running With High Arches
While the right running shoes are helpful in keeping your feet supported, it's not the only thing you should do for better runs! You need to know how to run in proper positioning and what to do to prevent pain. Here are the helpful tips to follow for running with high arches:
Before and after running, you have to do your stretches! This prevents any injuries or pain that may happen as you run. Take at least five to ten minutes to warm up and cool down, your muscles are going to thank you! Start off slowly when you just began your running session, working your way up in intensity a few minutes into the run
During running, focus on your positioning and stance. If you're able to count, maintain a cadence of about 180 strides per minute, regardless of what your speed is
Land on your feet properly, not out in front but below the center of gravity, which is your hips. This is a midfoot strike, where you can also land your feet a bit behind the center of the hips
As you stride, hold the pelvis level, which strengthens the tissue around your get arch and pelvis. This helps stabilize your ankles and keep it from bending
Avoid overexerting yourself during your runs and know your limits! Those with high arches are more susceptible to injury, so it's better to run within your limits and increase the speed or distance every week. If you feel any discomfort while running, stop and take a break. If the pain is too much to bear, it's best to stop and rest, resuming in your next session
If you want to learn more about how to run better even with high arches, then check out this informative video:
Frequently Asked Questions: High Arches And Running Shoes
If you want to learn more about high arches and running shoes, here are some frequently asked questions:
What are high arches and what causes them anyway?
High arches are excessive flexion on your feet's arch. All your weight will be carried on the heels and balls of your feet, placing stress on your ankles and toes. This is usually an inherited deformity or also caused by neurologic or neuromuscular conditions, though these are uncommon causes.
What are issues associated with high arches?
When running with high arches, your feet won't absorb the shock when landing each step. Because of this, there's more strain on the ball and heel, with unbalanced forces. Your feet are more prone to injuries like shin splints or plantar fasciitis. Furthermore, you might also develop calluses or hammertoes.
How will I know if I have high arches?
You'll know if you have high arches if your feet hit the ground from the outer side of the heel and at an increased angle. When you push off, the pressure is on the smaller toes, with the outer part of your running shoes wearing out faster.
Can I run barefoot instead?
Some people have actually begun running barefoot, and it does have its advantages, encouraging a forefoot stride needed for people with high arches. While it's a nice idea to run barefoot, I recommend that you still run with your running shoes especially when you plan on running on tough trails.
What can I do if I feel pain?
If ever your arches begin to hurt, it's best to stay away from strenuous activity for a few days. Also, let them rest and elevate them whenever you can, placing an ice pack to the sore arch every 10-20 minutes. If permitted, take ibuprofen if the pain is too much to bear.
Wrapping It Up
Getting the best running shoes for high arches will really pay off in the long run. With the excellent feel down to the support it brings for painless sessions, you'll be able to surpass your goals and run freely! Whether you just began or are a professional athlete, getting the right running shoes will surely keep your feet free from pain and discomfort.
Of all the different types of running shoes, the best one for men goes out to Brook's Ghost 10. The new edition of the Ghost offers better cushioning but same support, having the excellent feel without it being too padded. It has the good bounce and as I run, I'm more focused on my position than any pain whatsoever
As for the women's running shoes, I still believe that Brook's Ghost 10 is the best. As the Ghost continues to upgrade, the more you notice that they have even better cushioning and wider toe boxes, without scrimping on support. I also love its simple yet attractive design, which isn't only cute, but well-functioning as well.
Both of these shoes have the snug fit and pain-free support any runner with high arches need. Testing these out, I've had no major issues whatsoever and will continue to recommend these shoes to both male and female runners.
I hope that this article on the best running shoes for high arches helped you out! So don't wait any longer and look into any of these awesome running shoes now. If you have any questions or want to share your tips and reviews on these running shoes, then do comment below. Your thoughts are much appreciated.